We often overlook catering for funerals, which include memorial services. Having a professional caterer for your funeral and celebration of life can help alleviate much of the stress and burden at such an emotional time. After all, you feel insurmountable stress when you lose someone close to you, and your whole life turns upside down. Organizing a funeral reception, cooking, and cleaning up afterward are the last things on your mind.
When you lose someone close to you, it's important to gather support, and sharing food makes the experience even better. The following tips will help you stay on top of all the planning details as you put together your funeral arrangements, including reception details.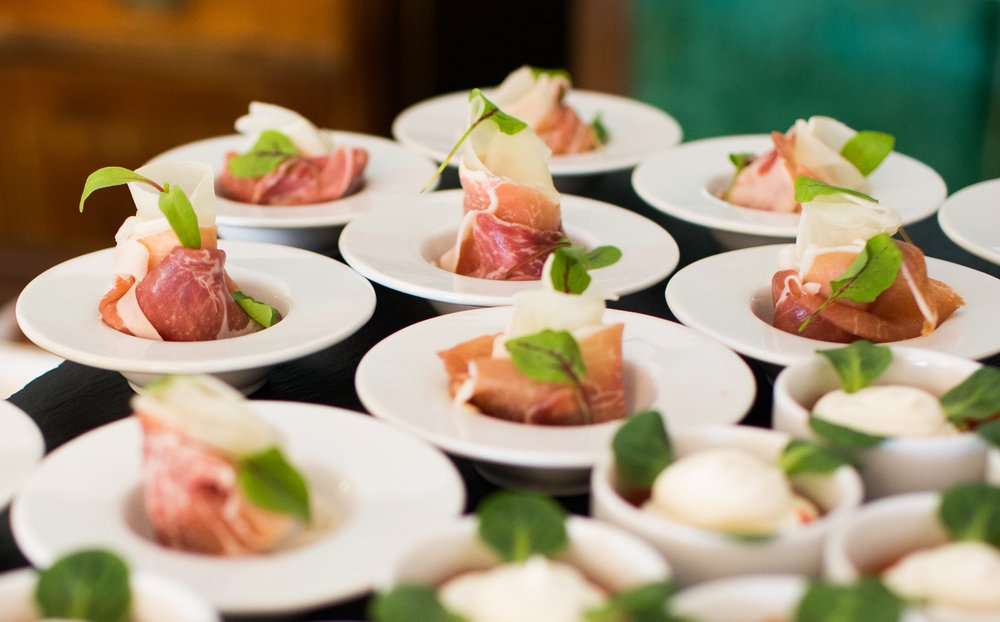 What to Consider When Catering for Funerals
No meal brings us closer together than having a meal together, no matter what the occasion is.
For a short time, food can make us feel better when we are sad or hurt. The food you eat can help you remember a loved one's life in a less painful way. If you need a full buffet or just some appetizers to help people at your event, your local caterer can do this quickly and efficiently.
Below are the things you need to consider when catering for funerals:
The Venue
How fancy or simple the meal should be will depend on where the reception is going to be. You could cook food in a church hall if it has a full kitchen. In some cases, the funeral home's parlor won't be able to fit you in. Slow cookers or chafing dishes are perfect for keeping food warm, such as meatballs and pasta.
Number of Guests
If you anticipate a large group, consider foods prepared in bulk and last an extended period. You may have more options if you have a smaller group.
Knowing the number of guests you are expecting to attend is very important to help you anticipate how much food and service you need for the reception. This premise will also affect the overall details of your preparation.
Food Preparation
Funerals at churches are frequent in the United States, and the community often contributes to meal preparation. Friend and acquaintances still send you sympathy dishes to express their sorrow for your loss. Some of these dishes may be suitable for the reception.
You can have the reception food catered if your budget allows it. It is not necessary to serve a full sit-down dinner. Many catering companies would gladly give you menu and service options to alleviate your preparation stress.
Budget
Funerals may seem like a bit of time to be concerned about money. Still, you may end up with a significant expense if you don't make all your payments in advance. A menu can be planned according to how much you can comfortably spend, just as you would when arranging any important event.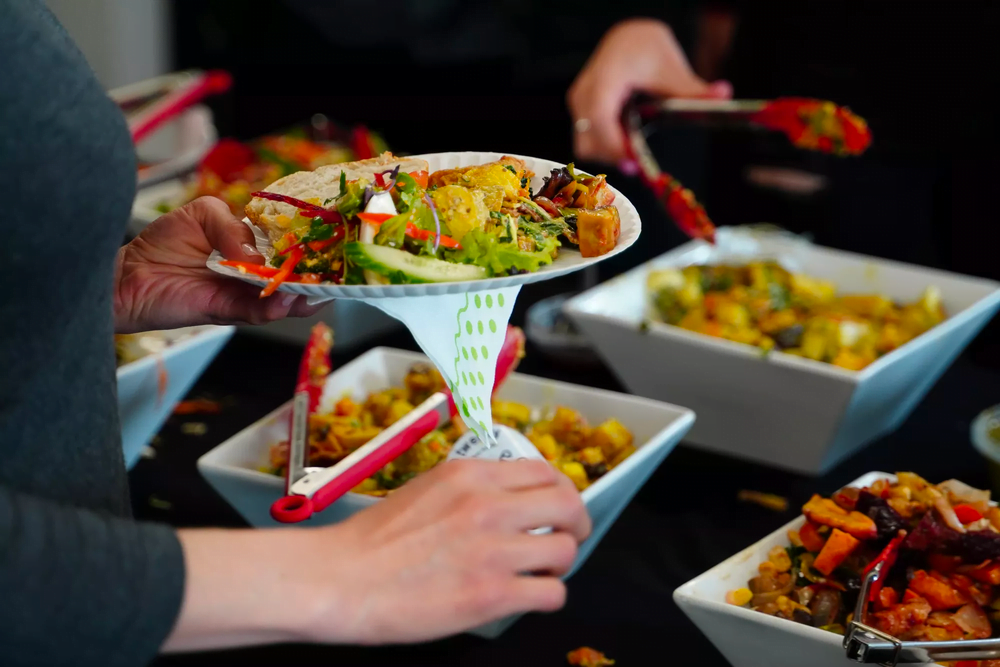 Menu Catering for Funerals
In funeral catering, we should reflect customs or family culture. A healthful, fresh, relaxing, and delicious menu is ideal and required for a life celebration. Funeral catering menus may include specific cuisines, cuisine kinds, or beloved colors that can assist convey happiness, warmth, and profound comfort.
Here are some food options for a funeral reception, whether you want a modest dish of appetizers or a big dinner to soothe those in attendance:
Casseroles
These are easy to reheat and might bring solace to people who have recently lost a loved one. Casseroles are filling and can be frozen ahead of time or carried home to be frozen later. Because there are so many various ways to make casseroles, the chances of two or more people bringing the same dish are low.
Finger Foods
These are ideal for serving a small gathering because they are simple to make. If you don't want to cook or do any preparation, your local caterer can give you various options and do the job for you. Serve some sandwiches or bring some traditional deviled eggs for everyone to enjoy.
Meat and Cheese Platter
This combination is a popular and delicious option that is simple to prepare. You can either hire a caterer or do it yourself.
Fruit and Vegetable Platter
To provide diversity, set up a colorful and healthy buffet of fruits and vegetables. A local caterer may make a beautiful platter for you, or you can make it yourself.
Salads
Including a few salad options demonstrates that you care about people who have dietary restrictions or preferences. You don't have to limit yourself to just greens. Make a spectacular buffet by including pasta, fruits, potatoes, meats, and even bread.
Buffet
A buffet is a simple way to meet the demands of everyone. It is simple to prepare and serve, whether it is warm, cold, or simply a selection of your loved one's favorite meals. Many catering providers recommend a simple buffet since it is a less formal way of presenting food, allowing visitors to interact and reminisce about memories.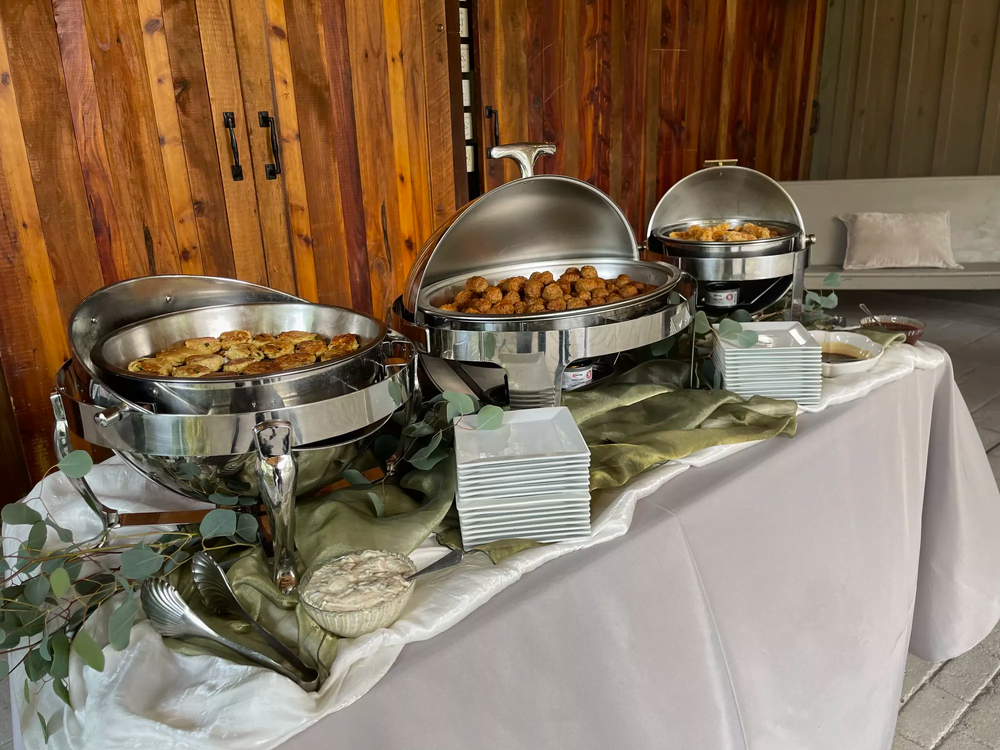 Find the Best Catering for Funerals in Atlanta GA
A respected local catering company can be helpful when planning a funeral or memorial service even though food isn't always the first thing that comes to mind.
A Delightful Biteful Catering focuses on sharing happy and sad moments with you. Our crew has prior event planning and funeral catering experience. Having us cater your funeral is a completely stress-free event that allows you to relax with your family and friends.
Contact us immediately and let us handle everything, including meal preparation and service, linens, chairs, decorations, and flower arrangements, as needed.