Easter is just around the corner, and it calls for springtime celebrations! Whether you're looking for delicious Easter dinners or just want to try something new, these suggestions are perfect for your next Easter meal.
Appetizers and Snacks
What are some great Easter appetizers and snacks to serve your guests? There are a lot of possibilities when it comes to Easter dinners. You could serve a variety of different types of finger foods, like mini chicken pot pies, ham and cheese croissants, or little deviled eggs.
Mini Chicken Pot Pies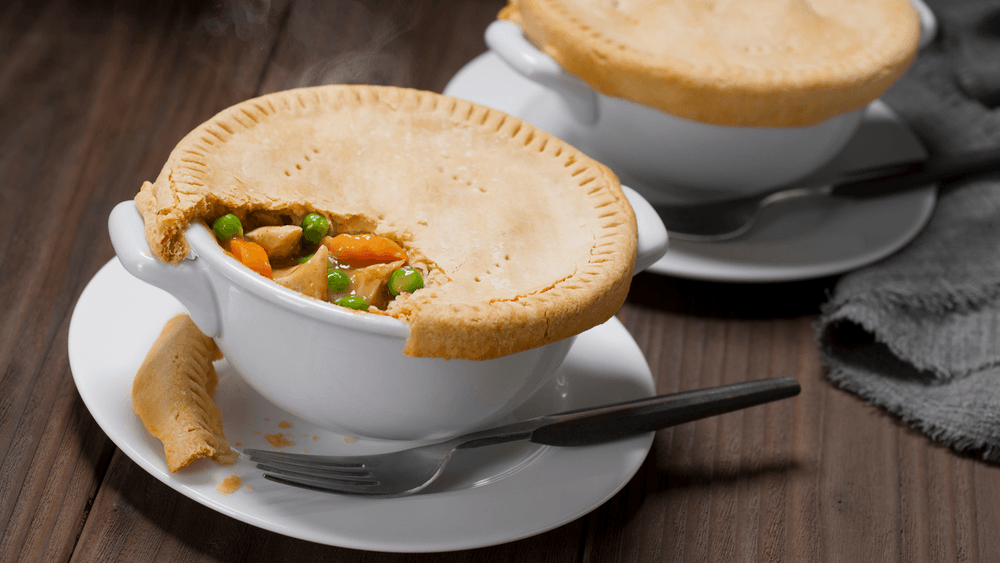 These little mini chicken pot pies are a delicious and easy way to enjoy Easter dinners with your guests. The pie filling is made with shredded chicken, carrots, and peas, and is cooked in a simple sauce made with flour, broth, and onion. The crusts are made with quick-cooking oats and almond milk and are topped with a small amount of grated Parmesan cheese.
These pies will surely please everyone at your table!
Ham and Cheese Croissants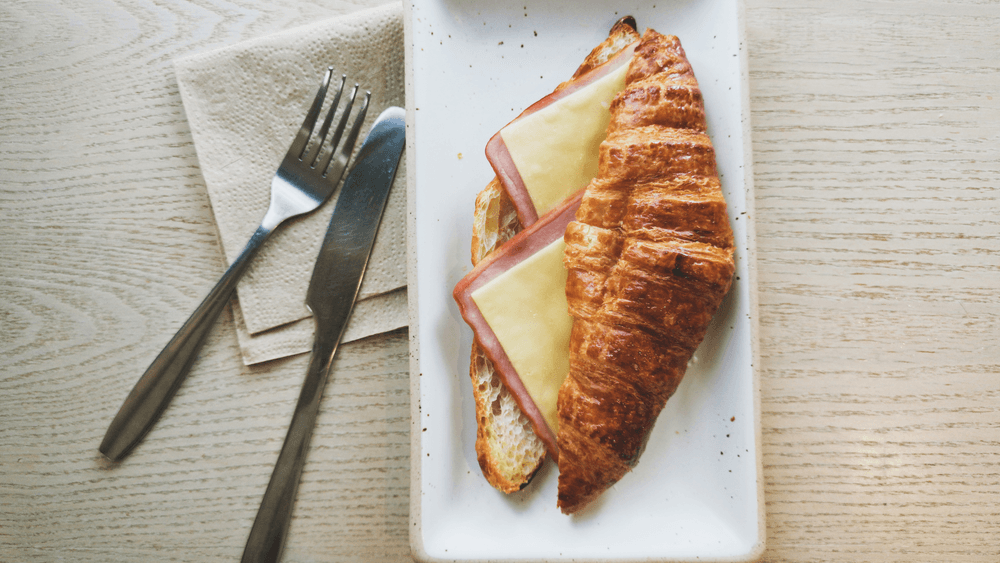 One of Easter's most beloved traditions is the ham and cheese croissant. Whether it's a family tradition or a special treat for guests, these croissants are sure to please.
Ham and cheese are two classic flavors that work well together, so they make an excellent choice for an Easter dinner. Not to mention, they're also easy to make and can be made in advance, so you can guarantee that your guests will love them.
Deviled Eggs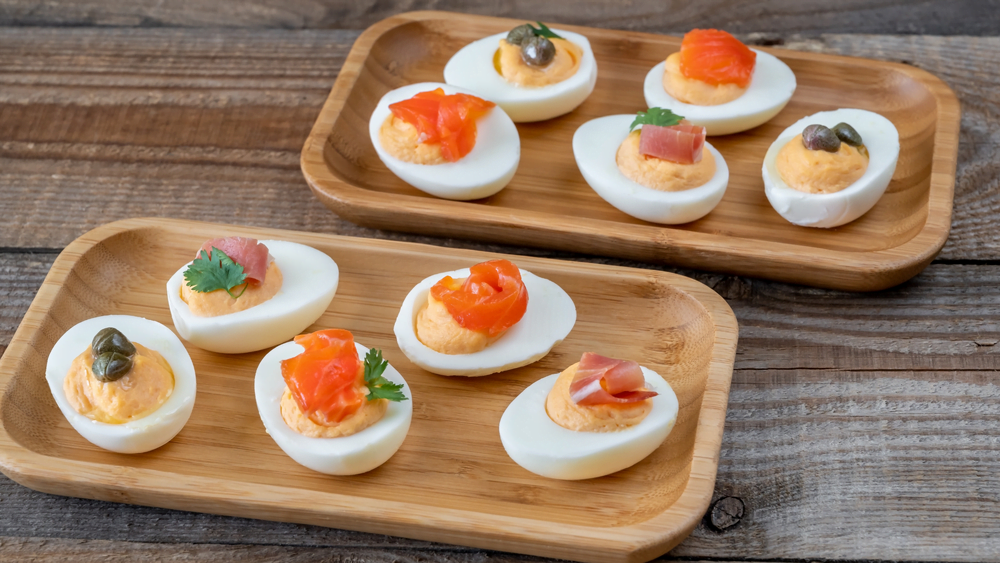 Deviled eggs are a classic staple to Easter dinners that can be made in many different ways. You could make them with a simple, creamy filling made with mayonnaise, mustard, and chives, or you could go all out and use something more complex like a spicy remoulade sauce.
Whatever your deviled egg filling choice, they're sure to be a hit at your Easter dinner table.
Easter Quail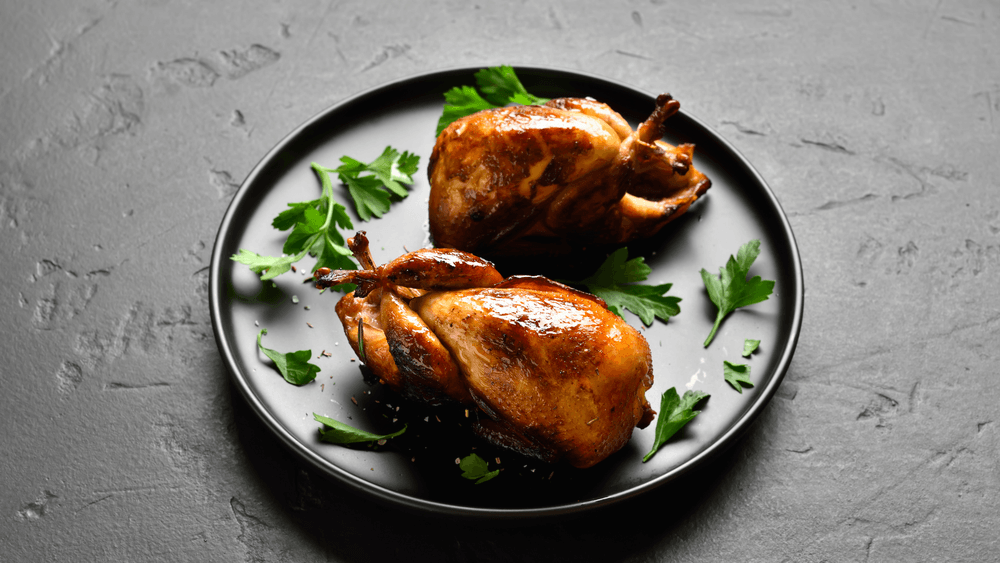 A quail is a delicious option for Easter dinner. They're easy to cook and can be served whole, or you can cut them up and serve them as part of a salad or as an appetizer. They're pretty festive, too! In fact, they have a delicate flavor that will complement most Easter dishes.
Main Course
After appetizers and snacks come to the main course! Main courses for Easter involve mostly ham or chicken, with vegetables, potatoes, rice, or other side dishes. Here are our recommendations to start:
Ham and Swiss Quiche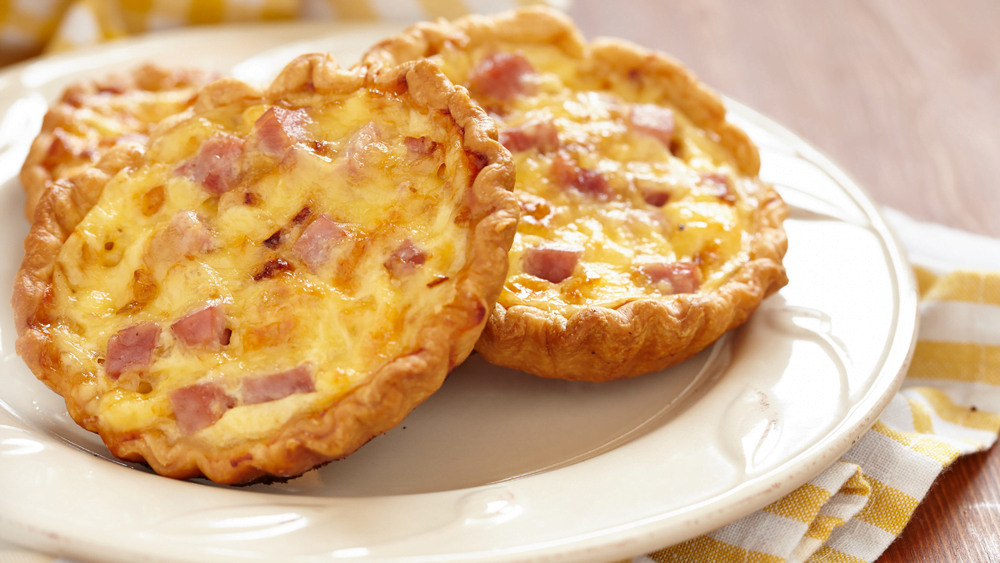 Ham and Swiss Quiche is a classic Easter dish that can be enjoyed by both children and adults. The quiche is made with eggs, ham, and cheese, and it can be served as an appetizer or main course. Some variations of the quiche include bacon or sausage, so it is versatile enough for any palate.
Shepherd's Pie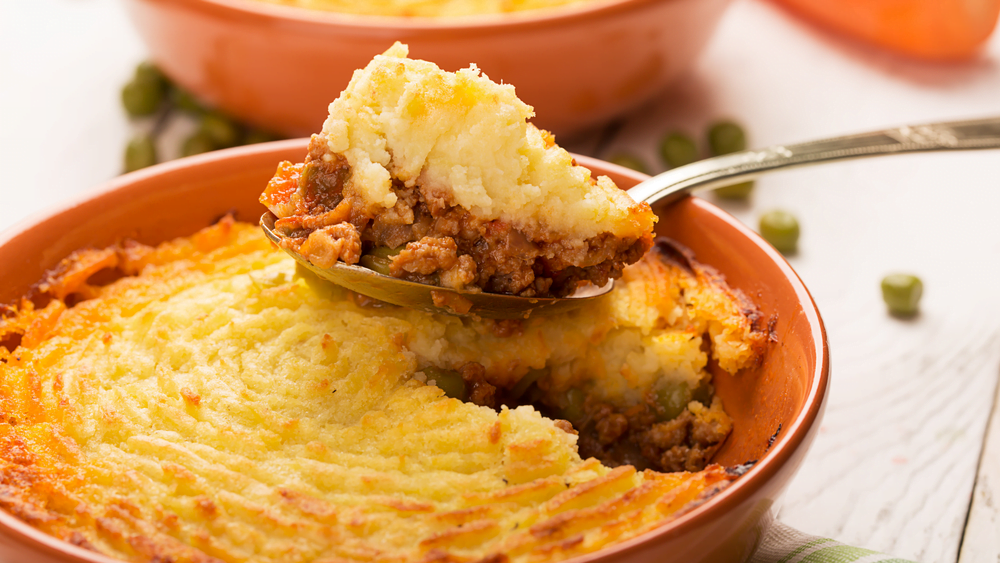 Shepherd's Pie is made with layers of fluffy mashed potatoes, tender ground beef, and creamy sauce all mixed together and baked in a casserole dish. Your guests will love the hearty and delicious flavors in this dish.
Pork Roast with Apricot Glaze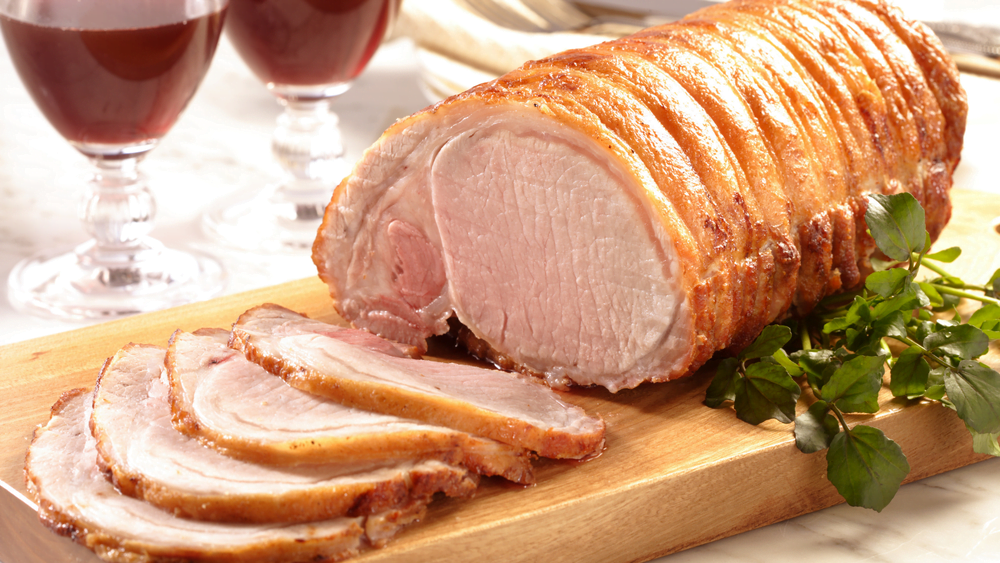 Pork roast is a festive and delicious way to celebrate Easter. The apricot glaze is a great addition and makes the roast very flavourful. It is easy to prepare and will be a big hit with your guests.
Roast of Lamb with Herbed Potatoes and Spinach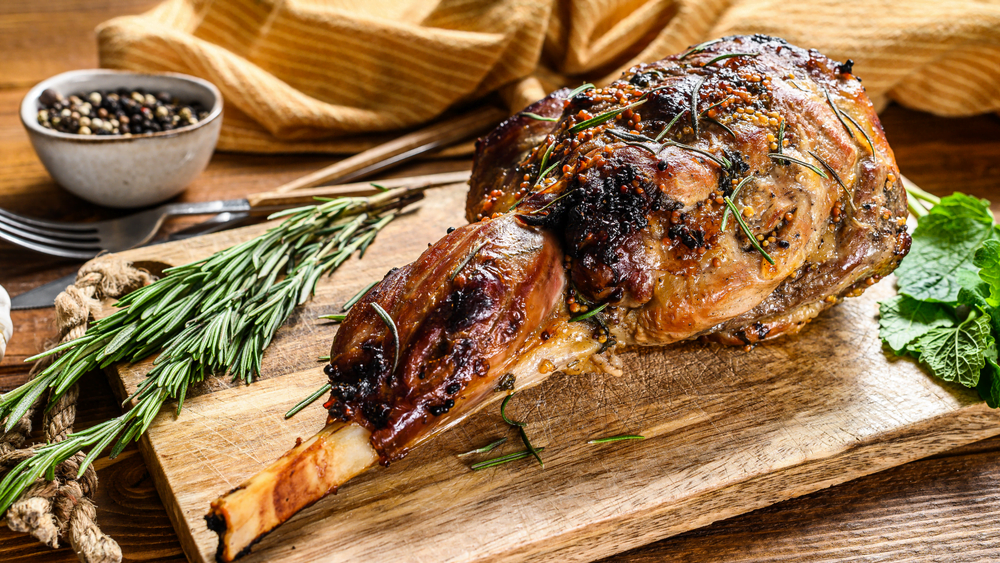 This dish is a delicious and easy meal to prepare. The lamb is roasted in a hot oven until it is cooked through and the potatoes and spinach are tender. It's then served with a grilled lemon slice and some fresh thyme leaves for added flavor. This meal is perfect for a special Easter dinner or any time of year!
Easter Desserts
There are a few delicious Easter desserts that can be prepared in advance and then served when the time comes.
Creme Brulee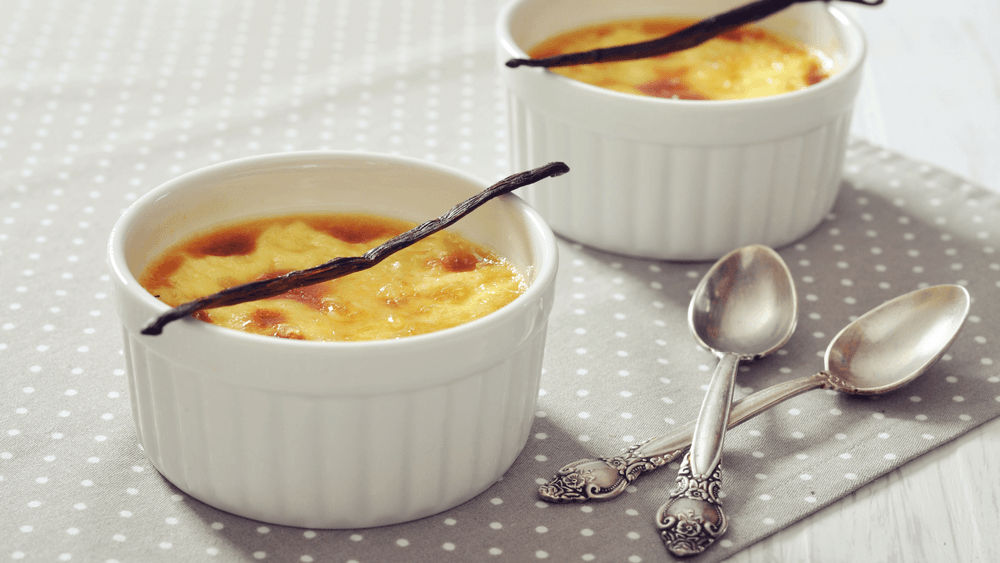 Creme Brulee is one of the classic Easter desserts. It is made with custard, sugar, and whipped cream, and it is usually served in a glass dish. It's easy to make and your guests will love the creamy and delicious flavors.
Pavlova
Pavlova is a classic Easter dessert that is made with whipped cream, meringue, and fresh fruit. It is usually served in a tall glass or bowl and it is beautiful to look at. This dessert is creamy and delicious with flavors that your guests will love.
Baked Apples with Sweet Butter and Cinnamon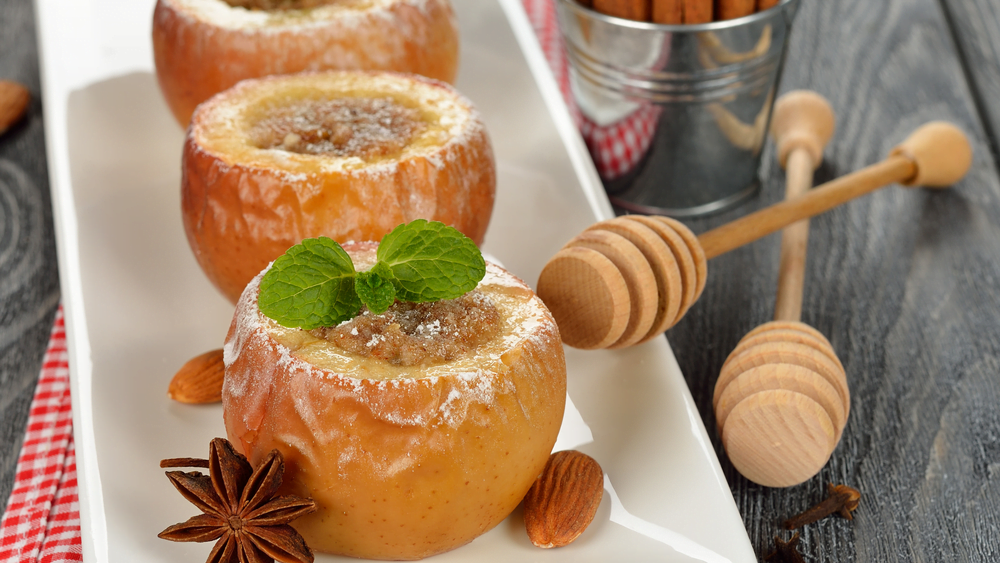 This dessert is a delicious way to end your Easter celebration. The apples are baked until they are soft and the sweetness of the butter and cinnamon is a perfect contrast to the tartness of the apples. It's a great way to enjoy a sweet ending to a delicious Easter meal.
Easter Rice Pudding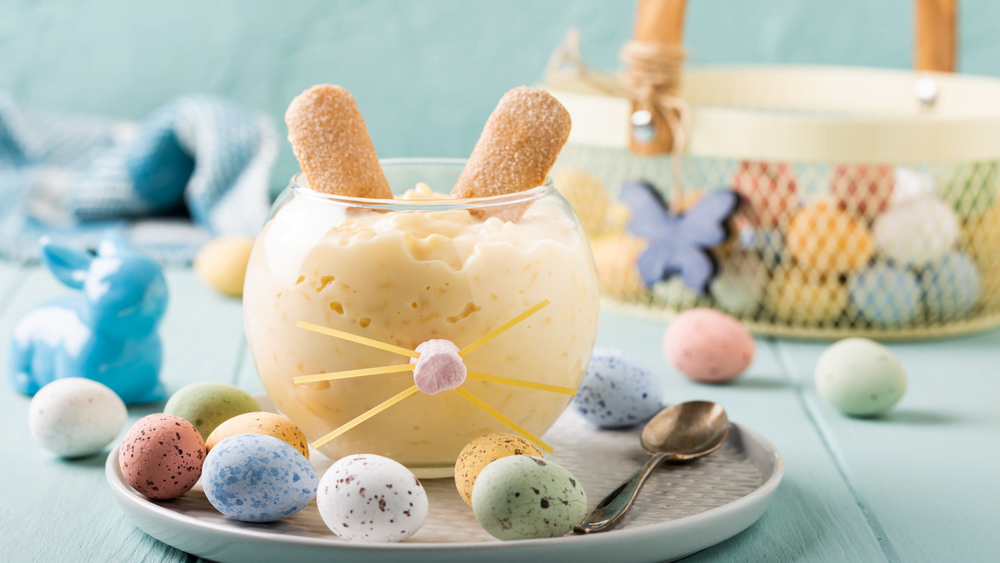 Rice pudding is a classic Easter dessert that is made with rice, milk, sugar, and vanilla. It is usually served in a glass dish and it is creamy and delicious. Your guests will love the flavors of this dessert and it's a great way to finish your Easter meal.
Enjoy the Easter Holiday!
When it comes to Easter, there are many things that guests can expect. Many people like to have a traditional Easter dinner where they eat ham and eggs, but there are plenty of other options too.
These pies will surely please everyone at your table sure to find the perfect Easter dinner menu! Whatever you decide to serve, make sure it's delicious and will please your guests! Get a catering service to celebrate Easter the best way with Bitefull.