Do you want your Labor Day picnic to be unforgettable? As the unofficial end of summer, the long weekend is the perfect opportunity to get friends and family together to enjoy some delicious food and great company. But hosting a picnic can be a stressful endeavor—organizing activities, making sure you've got enough food, and keeping everyone entertained can seem like an insurmountable challenge. The good news is that it doesn't have to be. Catering your Labor Day picnic can help you bring all the elements together with ease.
Catering takes the headache out of planning your picnic: From food selection to table settings and decorations, catering services provide an array of options to fit your needs and budget. Whether you're throwing a small gathering for close friends or a large celebration for extended family, a catering service will make sure that your picnic is outstanding. Not to mention, they'll take care of all the hard work, leaving you free to simply relax and enjoy the day. Plus, with the right catering service, you'll get top-notch food that can provide a memorable culinary experience that everyone will be talking about for weeks to come.
So why not make this Labor Day picnic one to remember? Put all the stress aside and trust in a catering service to make it a truly memorable day.
How To Make Your Labor Day Picnic Unforgettable?
The Benefits Of Hiring A Catering Service For Your Picnic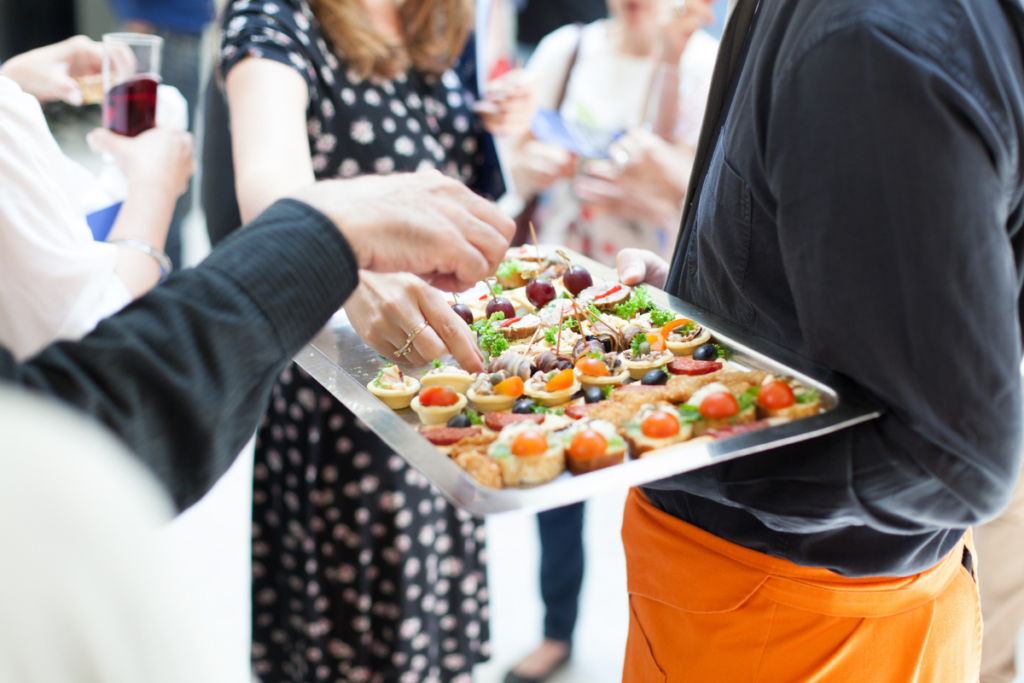 Organizing a picnic can be a fun outdoor activity, especially for a special occasion like Labor Day. But getting everything prepared, from the food to the seating, can be a time-consuming and overwhelming task. That's why hiring a catering service for your picnic can be a great idea. Here are the benefits of why you should consider it:
Cost and Time Savings: Hiring a catering service for your picnic can save you both money and time. Professional catering services are able to source ingredients in bulk, which helps you avoid the costs of shopping for individual ingredients. Additionally, they are able to handle all the food preparation and cooking, relieving you of the time-consuming task.
Delicious and Creative Meals: Professional catering services are able to provide delicious and creative meals for your picnic. From barbecue favorites like burgers, hot dogs, and ribs, to lighter fare like salads, fruit platters, and grilled veggies, they can provide a variety of options to make sure your Labor Day picnic is one everyone will remember.
Easier Clean-Up: Cleaning up after a picnic can be a challenge, especially if you don't have access to a sink or running water. But with a catering service, you can easily have all the dishes and utensils taken care of for you.
Stress-Free Planning: With a catering service, you can rest assured that your Labor Day picnic will be a success. From the food to the decorations, a catering service can provide you with peace of mind knowing that everything will run smoothly and that the food will be delicious.
Hiring a catering service for your Labor Day picnic can be a great way to alleviate some of the stress associated with organizing a picnic, while still making sure the day is enjoyable and memorable. Not only can it save you money and time, but also provide delicious and creative meals, as well as easier clean-up. So, if you're planning a picnic and want to make sure it's a success, it's worth considering hiring a catering service.
Popular Menu Choices For Picnic Catering
When planning a Labor Day picnic, catering can be a great way to provide delicious food for your guests. So here are some of the popular menu choices for a picnic that can help make your Labor Day memorable:
BBQ Pulled Pork Sandwiches: A crowd-pleaser, with slow-cooked pork in a rich BBQ sauce.
Grilled Chicken Skewers: Marinated chicken threaded onto skewers and grilled to perfection.
Veggie Burger Sliders: Delicious option for vegetarian guests.
Hot Dogs and Hamburgers: Traditional picnic staples that never disappoint.
Corn on the Cob: Grilled or boiled, it's a must-have on Labor Day.
Watermelon Salad: Refreshing and light, perfect for a hot summer day.
Cole Slaw and Potato Salad: Classic sides for any BBQ event.
Mac and Cheese: Loved by kids and adults alike.
Assorted Grilled Veggies: Healthy and tasty!
BBQ Ribs: Tender, flavorful, and utterly satisfying.
Fresh Fruit Platter: A cool, refreshing end to a hearty meal.
Classic Apple Pie: There's no better way to round off a Labor Day picnic.
With these popular menu choices, you can make sure that your picnic is one to remember!
Tips For Hosting A Stress-Free Labor Day Picnic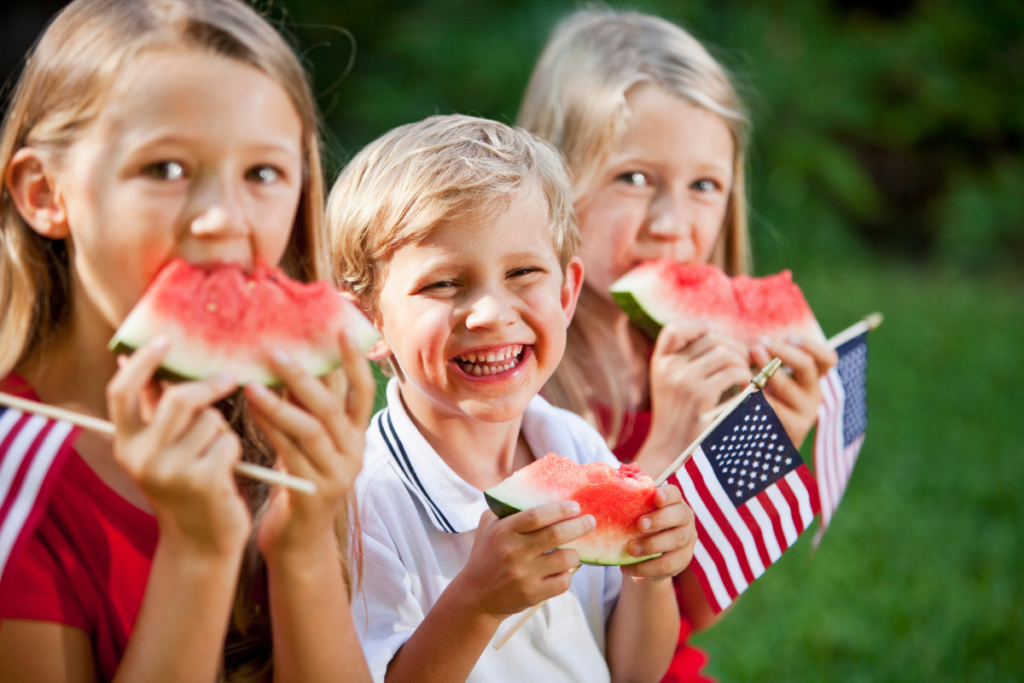 Hosting a picnic is a great way to celebrate the end of summer, and Labor Day is the perfect opportunity. If you're planning a picnic for the holiday, here are a few tips to make it a stress-free event:
Cater the Food: Whether you're hosting a small gathering or a large one, you don't want to be stuck in the kitchen the entire day. To make your Labor Day picnic a breeze, consider hiring a catering service. This way, you can focus on more important things, like entertaining your guests.
Choose a Theme: A picnic doesn't have to be just about food. Make your Labor Day picnic one to remember by choosing a fun theme. Consider having a beach day, a barbecue, or a sports day. This will make the picnic more enjoyable for everyone.
Set Up an Entertainment Area: Nothing says "fun" like an outdoor game or two. Set up an area with entertainment options such as horseshoes, bocce ball, lawn darts, and more. You could also have a few board games for those who want to stay in the shade.
Keep the Kids Entertained: Kids love picnics, but they can get bored quickly. Keep the little ones occupied by having a treasure hunt, or setting up a craft table with activities like coloring and painting. You could also have a few outdoor games specifically for the kids.
Have Plenty of Drinks: You don't want your guests to get dehydrated during your Labor Day picnic. Make sure you have enough cold drinks like water, iced tea, and soda to go around. If you're serving alcohol, be sure to have plenty of non-alcoholic options as well.
By following these tips, your Labor Day picnic is sure to be a success. With a little bit of planning, you can make your picnic stress-free and enjoyable for everyone. Don't forget to plan ahead and get the best catering service for your Labor Day picnic. With the right food and entertainment, you'll be sure to make this holiday unforgettable.
Considerations When Choosing A Picnic Catering Service
Choosing the right catering service for a special occasion like a Labor Day picnic can sometimes be a challenge. But here are some considerations that can help you make the right choice and make the event a memorable one:
Cost: Labor Day picnics can be expensive, so it's important to consider all the costs associated with the catering service. Research the prices of different services, pay attention to special offers and promotions, and make sure to factor in any additional charges.
Menu: Look into the menus offered by different catering services and choose one that fits your budget and tastes. For a Labor Day picnic, you might consider barbecue options, traditional picnic fare, or something more exotic, depending on your preferences.
Reputation: When choosing a catering service, it's important to consider their reputation. Read reviews, ask for referrals from family and friends, and do your research to ensure you are hiring a reliable and trustworthy service.
Availability: Make sure the catering service you select is available for the date of your event and can accommodate your group size.
Service: Look into the type of service the caterer provides. Do they offer full-service catering, including setup, plating, and cleanup? Do they provide staff to help you with the event? Does the caterer have the capability to provide food for both small and large groups?
Logistics: Think about the logistics of your event, such as transportation and storage. If you are hosting a large event, you may need to arrange for transportation to ensure all the food is fresh and properly stored.
Cleanliness: Food safety is a top priority when it comes to catering. Make sure the caterer you choose follows all relevant health and safety guidelines and is up-to-date on their food safety certification.
Extras: Ask about any extras that are included in the catering package. Make sure you know what's included and any additional charges so that you can plan your budget accordingly.
By taking into account all of these considerations, you can be sure to make this Labor Day picnic memorable with the help of a reputable and reliable catering service.
Level Up Your Labor Day Picnic With A Delightful Bitefull!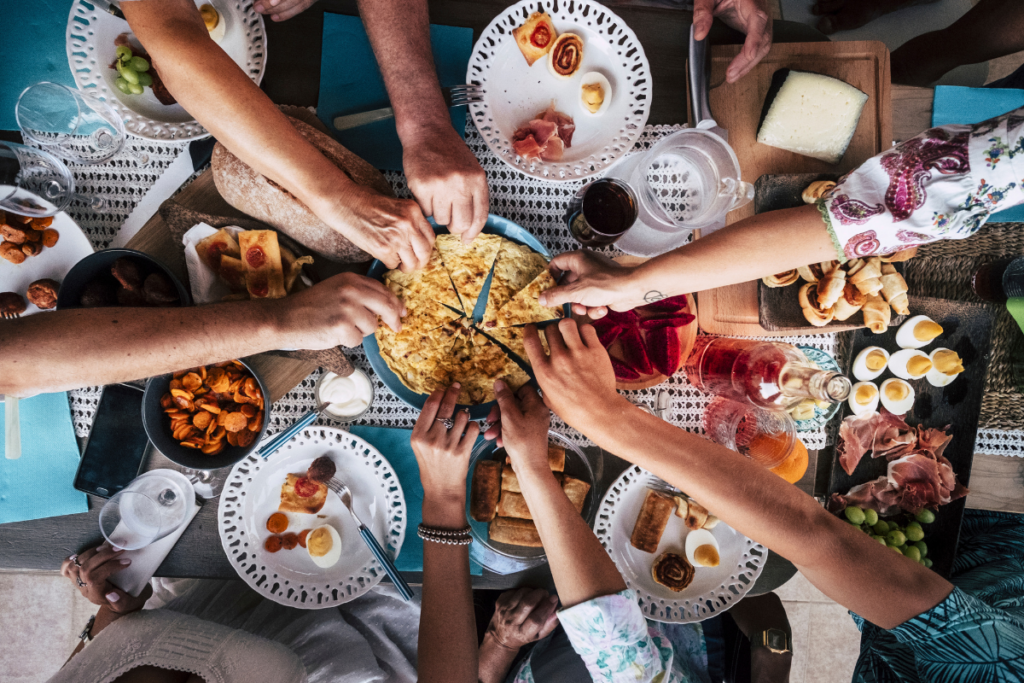 Seeking the ultimate feast for your Labor Day picnic? Look no further!
At A Delightful Bitefull, we bring flavor, flair and a dash of fun to every meal. Our expert culinary team creates menus that will make your mouth water and your guests' taste buds tingle.
Our team of dedicated chefs curates a mouthwatering menu featuring everything from succulent BBQ ribs, skewered grilled chicken, to diverse vegetarian delights. We believe in catering to every taste and preference, ensuring a memorable feast for all. And for a sweet finish, our classic apple pie will surely seal the day with a smile.
Don't settle for less this Labor Day. Level up your picnic with A Delightful Bitefull. Contact us now to make your picnic unforgettable!