A murder mystery party is an event where people dress up in costumes from different eras or genres and then work together to solve a fictitious murder during the party.
You can have a murder mystery party at home, work, or any other place you and your friends can gather. As for food and drinks to serve, we've got a few tips for you to start!
Why Are Murder Mystery Parties Great?
Murder mystery parties are a great way to get your friends together and have a fun evening. They are also perfect for when you want to get away from the everyday stress of life. Theories will abound as to who did the crime (when playing the mystery game) and who might be next on the killer's list. These parties are also great for socializing, as everyone gets involved in trying to solve the crime.
How Should I Prepare For My Murder Mystery Party?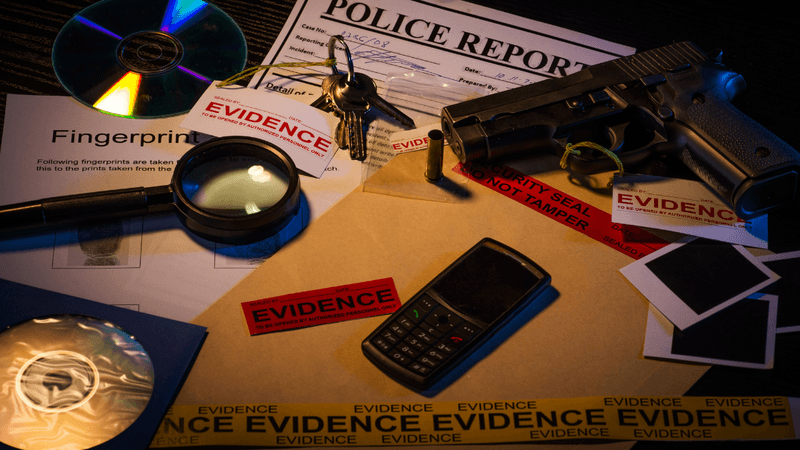 Start by preparing your guests for an evening of suspense and mystery! Here are a few ideas to get you started:
Have the party location and time been reserved well in advance? This will help set the tone and ensure that everyone arrives on time.
Set up some props and costumes to add some extra excitement. A dead body, bloody knife, or creepy mask can make all the difference in setting the mood for your guests.
Make sure to have enough food and drinks on hand so everyone can enjoy a fun evening full of mystery. From savory dishes like ham steak with brown sugar glaze or beef stroganoff to sweet treats like devil's food cake with raspberry sorbet filling, there's something for everyone!
What Food and Drinks Can I Serve?
It's important to consider what food and drinks you want to serve. You don't want your guests to get too drunk or too hungry, so make sure to have enough variety on hand. Here are a few ideas for food and drinks that can be served:
Murder Mystery Food Ideas
Popcorn With Movie Theater Butter Flavoring
Movie theater popcorn is a classic addition to any murder mystery party! This popcorn is flavored with butter and gives the perfect amount of flavor without being too overpowering.
Devil's Food Cake With Raspberry Sorbet Filling
This devil's food cake is perfect for a murder mystery party! It's rich and chocolatey and will be the show's star. The raspberry sorbet filling makes it extra special.
Ham Steak with Brown Sugar Glaze
This ham steak is a delicious way to start your murder mystery dinner party. The brown sugar glaze adds a fantastic flavor and richness to the meat.
Beef Stroganoff
This beef stroganoff is a classic dish that can be served at any dinner party. It's easy to make and can be filled with rice or noodles for extra carbs or vegetables for added nutrients.
Mummy-Shaped Hot Dogs
Who doesn't love a good hotdog at any party? If you're looking for something a little more Halloween-themed, then mummy-shaped hot dogs will surely be a hit with your guests! Not only do they look cool, but they also make for an exciting eating experience.
Mystery-themed Charcuterie Board
Serve up a delicious mystery-themed charcuterie board for your next party! This board is perfect for any murder mystery fan, as each dish features a different type of meat that could be used to solve the crime. From ham to chicken liver pate, this board has something for everyone!
Murder Mystery Drink Ideas
Death In The Afternoon
Death in the Afternoon is a cocktail you must try if you're an absinthe lover. It's bubbly and has a black licorice finish.
The Black Widow
An elegant Halloween cocktail with a sinister bite, the Black Widow Cocktail is a sleek, sophisticated Halloween cocktail. It is an unforgettable and deliciously sweet cocktail made with smooth blackcurrant liqueur, vodka, and coffee-flavored Kahlua.
Crime of Passion
Crime of Passion is the perfect drink for a murder mystery party. The vibrant colors and smooth finish are ideal for setting the mood, and the ingredients are easy to find. Crime of Passion is an excellent choice whether you're hosting a themed party or trying to make something new and exciting.
Hammer Horror
If you're looking for a murder mystery party game that will keep your guests entertained, look no further than this vodka-based bartender's pick! It's made with two other ingredients: Kahlua coffee liqueur and vanilla ice cream. This drink will tantalize your taste buds and fuel your intrigue as you figure out who killed whom.
The Ladykiller Cocktail
If you're looking for a murder mystery party that is sure to get your guests talking, look no further than the Ladykiller cocktail! This delicious drink pairs wonderful fruit juices with gin, triple sec, and brandy. If you're looking for a delightful drink to enjoy on a hot day, give the Ladykiller cocktail a try! With its light and refreshing taste, the Ladykiller is perfect for any summer or mystery party.
Are You Ready for a Mystery-themed Party?
Ready to enjoy a little game of mystery with your friends and family? If so, we have just what you are looking for! Our selection of murder mystery party foods in Atlanta keeps everyone entertained.
From classic Halloween-themed treats to more creative meal options, we have something for everyone. Plus, our experienced staff will help make the party run smoothly.
So why wait? Book your next murder mystery dinner party with A Delightful Bitefull Catering Company today!