Every year on February 14, people go all out to surprise and treat their loved ones on Valentine's Day, one of the most romantic days of the year. Giving gifts to your treasured ones is always lovely. But throwing a Valentine's Day party with good food and unique decorations is a fun way to get everyone together.
Let us cater to your Valentine's Day party so that you don't have to worry about planning and can spend more time with your loved ones on this special day. A Delightful Biteful Catering is the best choice to make your perfect party come to life and extra special. With our attention to detail, freshly made from scratch food, and friendly, professional service, you will surely be able to wow your loved ones at your Valentine's Day party.
Here are some menu suggestions and other party tips to help you take your upcoming party to the next level.
Valentine's Day Themed Food Ideas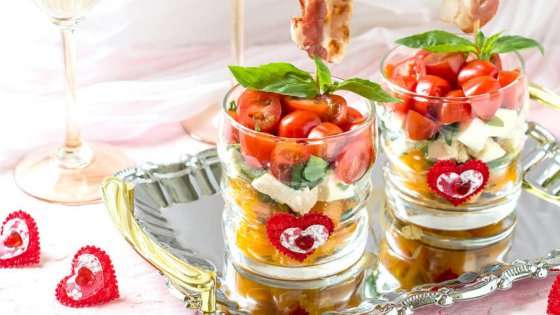 Since it's a Valentine's Day party, you have to make sure that you prepare great food filled with love. Put a heart on your food! Yes, you heard it right! You can come up with unique heart-shaped food ideas to include on your menu to make it more romantic and memorable.
Here are some Valentine's Day-themed food ideas you can try that will surely be enjoyed by your loved ones:
1. Valentine's Charcuterie Board
Your guest will surely love sharing a snack on charcuterie boards throughout the party. I mean, who doesn't love a charcuterie board filled with sweet treats during the most romantic day of the year?
There are many sweet delectable options you can choose to fill your charcuterie boards, from chocolates to candies. You can add some pink and red M&Ms, heart-shaped chocolate pretzels, and other valentines-themed goodies to highlight the theme of the party.
You can go all out with the tasty goods to include on your board. It's Valentine's Day, so serving a mouthful of sweets is not a bad idea.
2. Valentine's Cocktails
Seasonal pink or red cocktails will brighten up your party menu. Serve red wine or invite your guests to create their own cocktails. There are several delightful cocktail options that you can try for your party, from spiked hot chocolate to berry rhubarb punch and many more.
3. Heart-Shaped Goodies
There are many heart-shaped food options you can choose from on Valentine's Day. For your guests, you can order heart-shaped pizza, or you can make it together with your loved ones.
You can also set up a station with heart-shaped cheese and crackers or bake heart-shaped cookies. Along with other heart-shaped treats, you may prepare alcoholic heart-shaped Jell-O shots. You can even make hamburgers in the shape of a heart. Use the love theme to your advantage.
Don't stop yourself, and you can fill the table with as many heart-shaped foods as you want. It's the Heart's day, after all.
4. Chocolate Fondue
Valentine's Day is not complete without chocolates! So, never forget to include a chocolate fountain on your food table along with other chocolate or sweet treats, and let your guests indulge in the sweetness your party brings.
5. Foods That Get You in the Mood
There are certain dishes that claim to be able to put you in a good mood, and that's precisely what we need to make our guests feel when sharing a meal or a snack on your Valentine's Day feast. Preparing a menu that is known to be aphrodisiac during your party will surely hit the spot.
If your guest list is primarily adults, the good news is that we can create a party menu for you from beginning to end, based on foods that get you in the mood.
Get Creative with Valentine's Day Party Decor!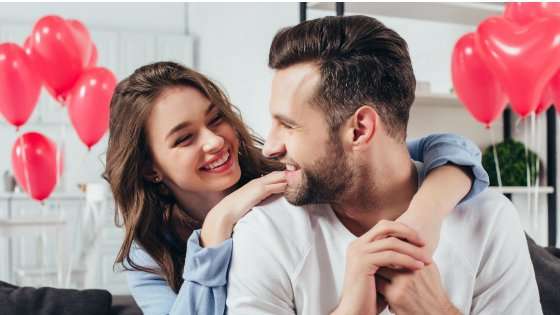 When you hear "Valentines's Day", you might only think about red and pink hearts, but you don't have to go that route again setting up your party venue using those traditional Valentine's Day decorations. The old ways might be too sweet for your guest, so try using other color combinations with the classic Valentine's Day color scheme.
Here are some ideas you can try:
1. Heart-Shaped Balloons
You can include some colorful heart-shaped balloons and place them all over the party area. Fill a dozen helium balloons with air and let them float to the ceiling.
You can also make DIY heart-shaped balloons by sticking small red and pink heart stickers on your white balloons to make them look lovelier. Consider using glitter or smaller balloons to fill the insides of the balloons as well.
2. DIY Flowers
You may cut out and make exciting types of flowers out of cartons. Create roses, tulips, and other sorts of flowers with your imagination. They can be colored, painted, or decorated. Make unique bouquets with these one-of-a-kind homemade flowers.
3. Rose Petals
Here's a creative way to boost the romantic vibe in the air. You can scatter actual rose petals all over the party area. Place them on tables, countertops, in the bathroom, and near the beverage and dessert sections.
4. Candlelight Setup
Depending on the mood of the evening, you may choose to skip the use of electric lighting altogether and rely solely on candlelight. Candlelight is the epitome of romance, after all. However, always be cautious and keep a fire extinguisher ready. Nightlights (heart-shaped or otherwise) is another excellent soft, gentle light source.
Valentine's Day Party Games and Activities
You can include some Valentine's Day-themed games and activities for your guests if they don't want to dance. Below are some suggestions you can try:
1. Heart-to-Heart
This game is a goofy race in which players must use only their chests to move a balloon from one side of the room to the other. If the balloon lands on the ground, the player must restart. Set up two teams and get ready for the race. Make sure to prepare a prize for the winning team.
2. Minute-to-Win-It Games
These simple games are great for getting a party started. They move quickly and encourage everyone to participate. The following are some great examples of this game:
Candy Chopstick
Bouncing Hearts
Face the Cookie
Ping Pong Bounce
3. Valentine's Day Ring Toss
Paint some glass bottles in soft, romantic colors. Allow participants to take turns throwing heart-shaped rings and attempting to land them on the bottle's neck. You can play it in teams or individually. Large candy canes can also be bought and used to launch your heart rings.
Throw an Epic Valentine's Day Party!
Make this day extra special without worrying about preparations and planning. Contact us now and let us cater your Valentine's Day party!