Weddings are one of the most memorable milestones of your life that you need to celebrate with your loved ones. When the time comes that you finally have the date for your wedding, all you wish for is for it to be perfect. A wedding is an event where you don't want to waste your time preparing and planning. You need help with catering services from professionals, so you don't have to go through all the stress on your own.
Wedding catering services usually offer a variety of all-in-packages. Many things need to be considered, food, flowers, entertainment, servers, etc. Hiring a catering service like A Delightful Bitefull Catering will ensure that all of your wedding event needs will be taken care of from start to finish.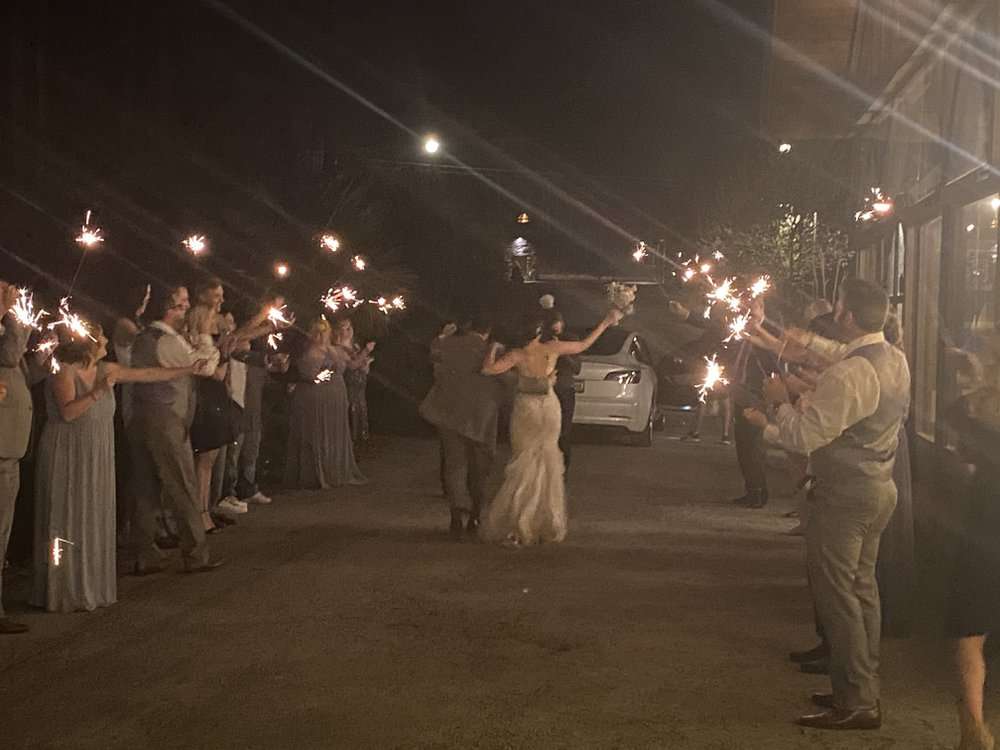 A wedding catering service can make or break your wedding, so make sure that you only choose the best and provide the highest quality of service possible. Choosing the best catering service can save you time and money. Additionally, you don't have to worry about anything, and you can use your time to prepare yourself for the most important day of your life.
To guide you further, we will discuss why you need to hire a professional catering service and what are the things that should be included when hiring a wedding catering service.
Wedding Package Inclusion
Wedding catering services are unique. They offer different things and provide different services in their ways. However, in every all-in-packages available, below are the must-have inclusions. You also need to make sure that whatever you choose should match the theme you have in mind for your wedding day.
Make sure that you ask for all the details in advance so that if anything is missing, you will still have the time to make any changes to make your wedding day the perfect day for you and your partner.
Food
Food should be at the top of the list in a wedding catering package. Food is also the highlight next to exchanging your vows with your partner on your special day. So, you have to make sure that the catering service you choose will offer a variety of food choices that you can choose from. It's a plus if they already have a set of menus that they can suggest for you to choose from.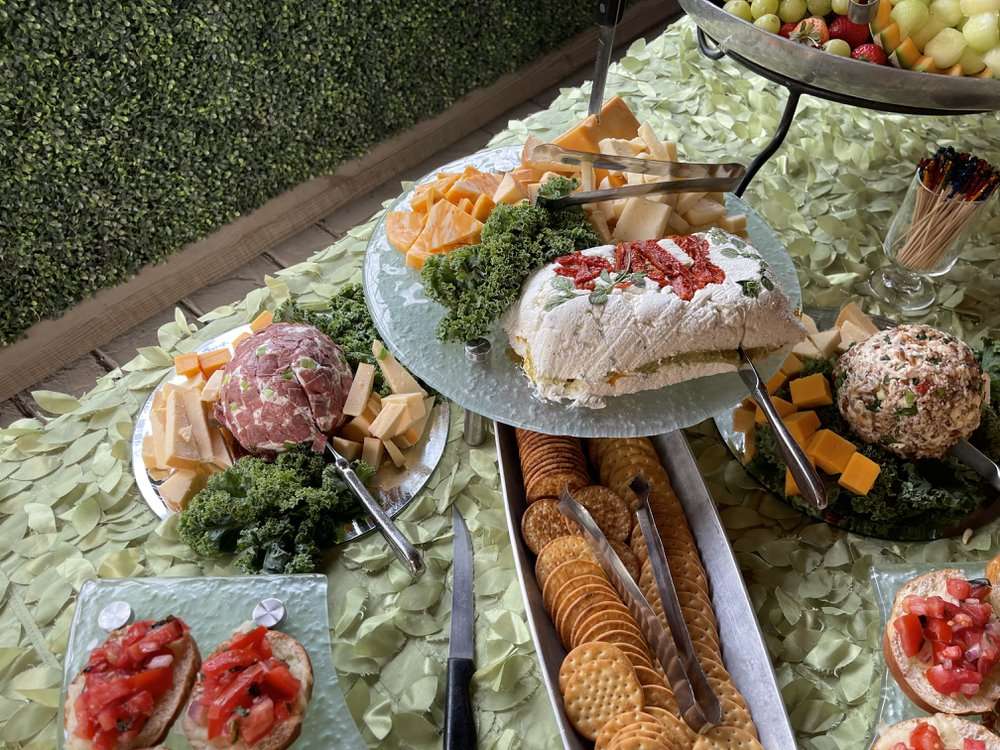 It is an all-in-package which means that the cost of your food will already include everything, from the food tasting stage to your pre-wedding brunch to the on-the-day reception appetizers and dinner.
Your food setup will depend on what you and the caterer will decide during the planning stage. It can be served tableside or buffet-style. Just make sure to choose a setup that fits your theme.
Beverages
Of course, when there is food, there should also be beverages. A wedding package should include beverages, and some catering services can offer packages that include hard and soft beverage options.
You can request a bartender if you want to have a customized hard drink available where your guest can request from the bar station. Some catering services have a bartender, or they can subcontract someone else. For your soft beverages, you have them available at a bar or have them served directly to your guest's table.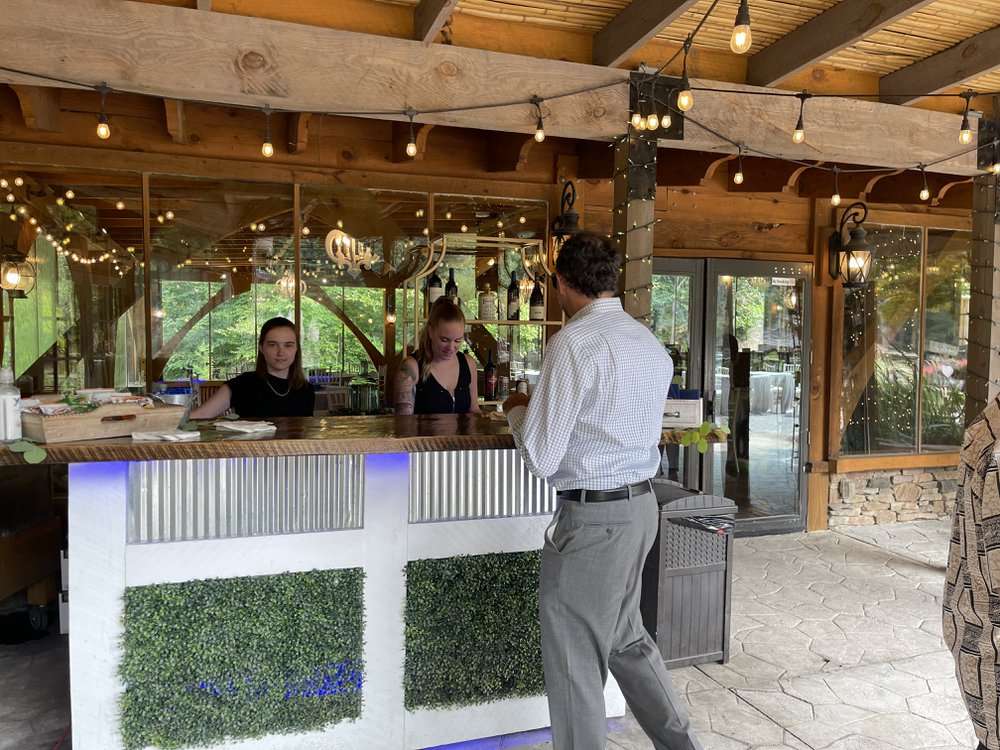 There are many varieties of drinks that you can choose from. You can even request a cocktail with your own recipe available at a bar to make it more personalized or just let your guests freely choose what they enjoy.
Waitstaff
Most catering packages already include the waitstaff and all other staff you need before, during, and after the event. The waitstaff is the one who serves your guests. They are responsible for doing all the necessary tasks that involve food and beverages, from setting up to serving your guest, tending the bar, and clearing the tables. They are also responsible for cleaning up after the event and performing any other related task within their job description.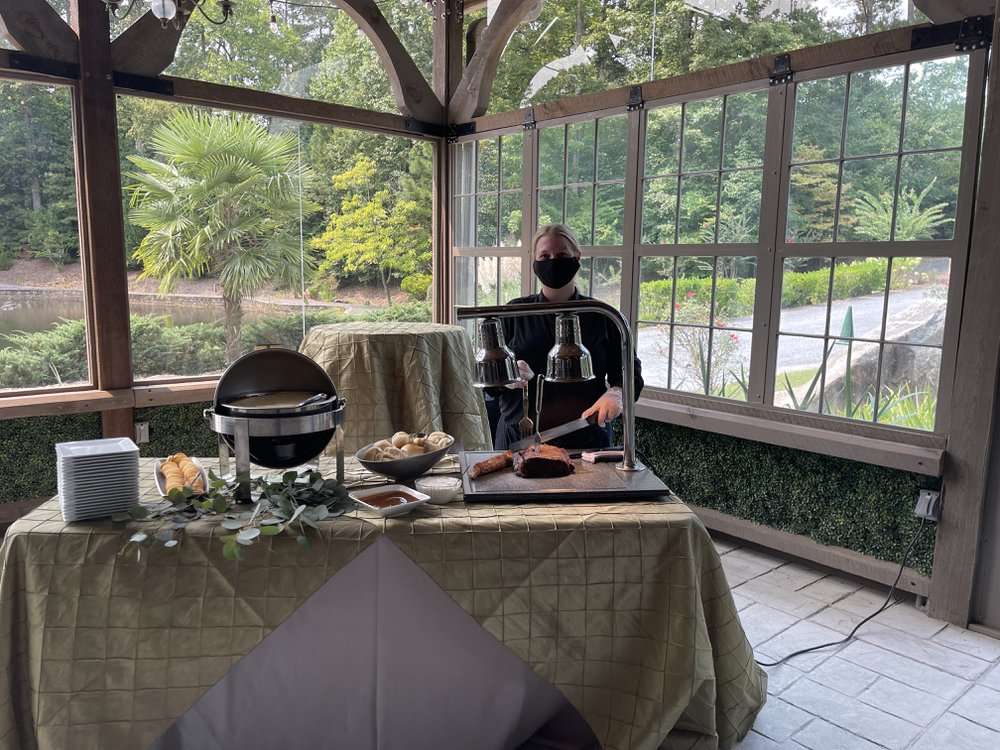 Most of the waitstaff from wedding catering services are wearing uniforms. They are all presentable and professional looking
Furnishing
One of the reasons you hire professional catering services is that they are convenient. They provide all the things you need to make your event a success. They handle not just the food, but they also provide all the furnishing that you need during your wedding reception. They will take care of the tables, chairs, plates, service ware, glasses, and all other utensils as necessary.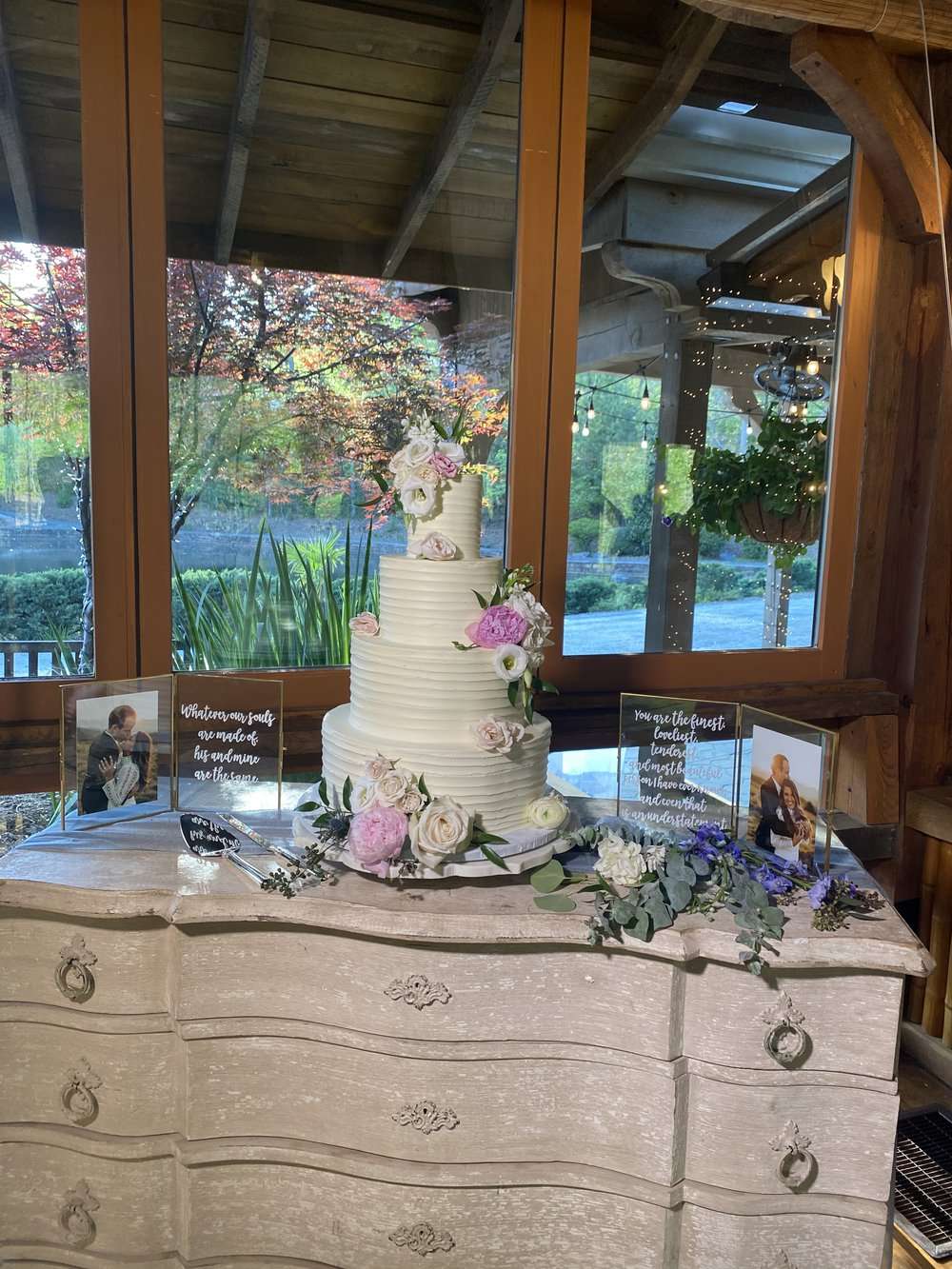 Some catering services even provide centerpieces like flowers or candles and other decorative materials to compliment your wedding theme.
Make sure that you ask all the details on what they provide for the furnishing to know if there are any other things you want to request in advance.
Ancillary Services
Ancillary services are also included in wedding catering packages. This type of service comes in handy, so it's worth it if you find a catering service that offers it. Ancillary services include cake cutting assistance and champagne fountain assistance. It also covers corkage fees and more.
Why Hire a Wedding Catering Service?
As already emphasized earlier, planning for a wedding event can be stressful and a lot of work. You don't want to take all the work at the expense of your time that you should prepare yourself for your special day. Weddings are joyous events that you should be spending with your loved ones. However, it can also be financially stressful.
You can come up with some DIY ideas for your party or, better leave it with the professionals instead. Imagine what a perfect wedding is for you, and catering services like A Delightful Biteful Catering can make it happen for you.
Professional Wedding Catering Services in Atlanta GA
We offer various wedding packages, and with our years of experience in the catering industry, we can assure you that your wedding day will be like no other as we offer a more personalized experience as needed.
Are you excited to plan for your wedding day? Make us part of your special moments. Contact us now! Together, we can make your dream wedding happen.