We've all gone partying and casino-hopping with our girlfriends a few times, especially for special occasions like a bachelorette party. But these ideas are pretty outdated these days. Remember: a bash like this will only happen once in your lifetime, so make it the most astounding milestone yet! If you want to spice the celebrations up a notch, check out our bachelorette party ideas for an unforgettable experience.
Go on a Wine Tour
Sit back, relax and enjoy a day of wine tasting near you. Not only will you hear incredible stories and informative knowledge about wine from wine lovers, but you'll also learn to appreciate wine's many flavors and variations. You and the girls will also likely make new friends during the tour; it's an enjoyable event you don't get to experience every day.
Relax in a Spa Parlor
A glass of whiskey and partying may be a big exciting deal for most soon-to-be brides. However, some ladies want to sit back and soothe in a therapeutic getaway. There are many spa getaway destinations to choose from. Spa dates are great for brides ditching the traditional bachelorette party for serene relaxation and massage therapy. Wedding planning can be stressful, after all.
Host a Tea Party
A bachelorette tea party is a perfect set-up for brides fond of sophistication and the art of tea brewing to its perfection. Host a Victorian-esque tea party with the girls in elegant attire. In addition, find a unique catering service like A Delightful Bitefull that can help you set up the tables and floral arrangements and cater to your choice of sweets and more. Bring the ladies in and enjoy sipping a fine cup of tea with class!
Reduce Stress With a Yoga Retreat
Wedding planning might be challenging to deal with at times. However, yoga sessions may help you relax a little more and let you dive into a tranquil state. As surprising as this sounds, yoga can be a great choice when you want to unwind with your besties before walking down the aisle.
Go on a Camping Trip with Your Bachelorette Party
Wander around the trees and inhale the stress-free atmosphere with your friends before the grand wedding day with a camping trip! Camping is another relaxing getaway activity you and the girls can do to connect with nature. There will also be other camping activities that you and the ladies might love to give a try: campfires, hiking, fishing, star-gazing, trekking, bird watching, and swimming.
Staycation in the Comfort of Your Home
Instead of flying somewhere for a vacation, make your staycation bachelorette sleepover worth the moment with your girlfriends at home. Endless pillow fights with matching pajamas will give this sleepover a reminiscent and memorable experience. While you're at it, hire a catering service and customize your staycation meals to your liking.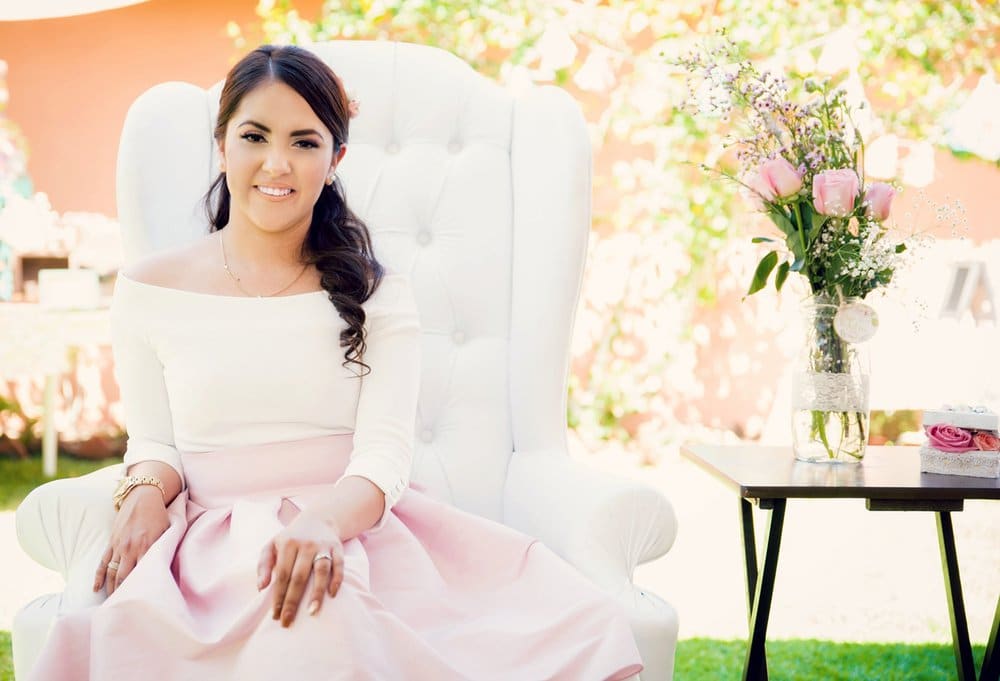 Glam Up With Your Girlfriends
Book a group beauty session for a one-of-a-kind experience. Get your nails done, your hair colored, and your eyelashes on fleek. After you and the girls get gorgeous, take tons of photos with an Instax, or instantly upload them on Instagram! Either way, these photos are going to be keepsakes for years to come.
Sail on a Yacht
Most bachelorette parties are limited to lobby restaurants or nightclubs, so why not try venturing out throughout the sea? If you and your girlfriends love the ocean breeze, you can rent a yacht near you and go sailing on a beautiful, sunny afternoon.
With some food, sparkling drinks, loud music, and bikini swimsuits, you can enjoy your bachelorette party by the sea. Swim around the ocean waves, and be sexy and bold under the sunny rays.
Find Your Inner Artist
Who says art classes can't be a celebration? The Artful Bachelorette offers art classes with handsome-looking male models for a sensual sketching session. It could be an unusual bachelorette celebration for some, but this wonderful experience will only happen once in your lifetime, so it's definitely worth the try!
Join Pottery Classes
Unlike the previous suggestions, this one is a more laid-back option, and it will encourage your creative juices to flow. You and the girls can take pottery classes and sculpt whatever you like. Of course, you can paint your clay works, too!
Cycling With Your Friends
Grab your friends and go for a cycling ride near your area. Cycling makes you feel fitter physically, it clears your head and relieves stress, and it helps you sleep more deeply. It could even help you live longer! There are many benefits to cycling that you and your friends should experience.
Create the Bachelorette Party of a Lifetime
Planning a bachelorette party can seem like a big task. But once you find the right places to go and fun activities to do, your celebration will be like no other. Plus, creating a party with the right caterer can help make your event easy, affordable, and memorable.
Here in Atlanta, GA, A Delightful Bitefull Catering offers you the extraordinary experience of a lifetime for your next bachelorette party with delicious meals, exquisite table arrangements, live entertainment, and more.
We're more than excited to cater to your celebration next and bring your bachelorette party ideas to life. Talk to us through email at info@bitefull.com or give us a call at (770) 565-4146.