Do you know how to host a cocktail party? Cocktail parties may have taken a break during the more casual decades of the 1960s and 1970s, but they have now regained complete popularity. They are sophisticated social gatherings designed to entertain business associates and friends. They're also ideal for receptions and open homes because they're so easy to organize.
One of the best advantages of hosting a cocktail party is that you may try out a wide range of food on your menu. Because everyone will be eating only small portions, if they don't like something, you can be sure there will be plenty of other options for them. Everyone is bound to find something they will enjoy.
Are you planning to host a cocktail party and need some ideas to help you with the preparation? Here are some ideas that will guide you through the process of hosting the ultimate cocktail party.
Party Host To-Do List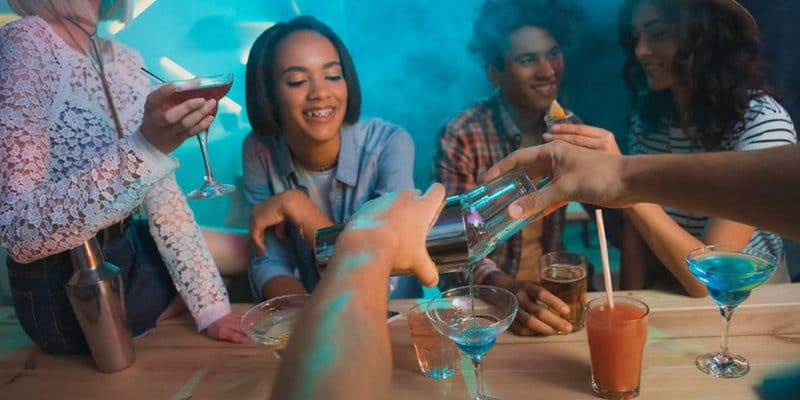 A cocktail party is simple to organize if you plan ahead of time and list the tasks you need to complete and things to consider before the event.
1. Choose the date
Make sure to choose a date that is convenient for your guests. The perfect day for a cocktail party is always over the weekend.
2. Pick the venue
You can throw the party at your house if you plan to organize an intimate party. However, a hotel or restaurant function room is your best bet for something more formal or business-like.
3. Plan your number of guests
After deciding on the date and venue, the next thing you have to do is make your guest list. The type and number of guests depending on the purpose of your party. This is also one good way to make sure you won't go overboard and over budget.
4. Send out your invitations
When you've decided on a date and a venue, it's time to send out invites to your guest list. You can send virtual or physical invitation cards to your guest list.
5. Plan your budget
The money wouldn't usually be an issue when it comes to hosting a cocktail party. However, having a budget at the onset allows you to keep track of your expenses and where to allocate your expenses.
Planning the Details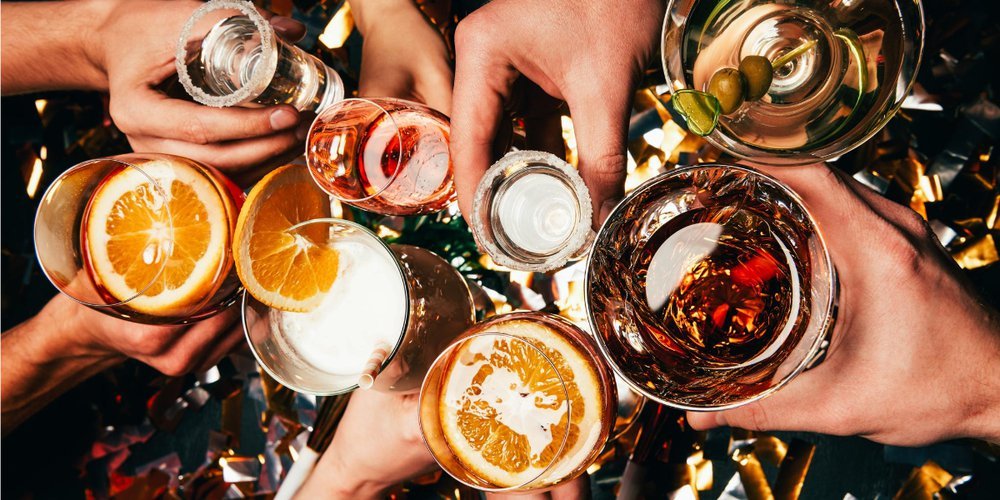 Now that you know what's on your to-do list, this is the time where you have to go on to every detail for you to host a successful cocktail party successfully. But, of course, you want to socialize and have fun too, so this is a perfect way for you to be able to keep everything in check while having fun at your party.
Invitations
With your invitations, you may make an excellent first impression. Of course, there's nothing wrong with sending out e-vites, but it's a good idea to mail the invitation for more formal cocktail parties.
Don't forget to include the essential details on your invitations:
RSVP information
Dress code
Event details, including time and venue
Parking, transportation information, or details on how to get to the venue, if required
Party Cocktails and Beverages
The most fundamental element of a cocktail party is the drinks. Set two to three drinks for each guest and have wine, beer, and water on hand and ready to serve. Consider nonalcoholic cocktails or mocktails for those who do not drink as well.
There are a few different approaches you may use depending on how much effort you want to put into the cocktails:
Full Bar – Guests can choose their favorite drinks using this option. It works best if you already have a well-stocked bar or are prepared to purchase the necessary spirits and be able to mix up a variety of drinks. It's also an excellent idea for larger groups with a designated bartender.
Drink Menu – This encourages people to explore outside of their comfort zone and try new drinks. It also saves money because fewer materials are required. You may limit how many types of drinks you would want to serve during the party.
Pitcher Cocktails – This is the most hands-free option because guests can help themselves because the drinks are ready to go. Place the pitchers on a table beside glasses, garnishes, and an ice bucket, and you're ready to mingle.
Party Food
You don't need to plan a full course meal for a cocktail party because it's not intended to be dinner. Instead, begin the night with some simple nibbles, such as hors d'oeuvres, cheese, nuts, and olives, and introduce more gourmet finger food and canapes as the night progresses.
Decorations
Cocktail parties are formal occasions that require little pomp. Fine linen, candles, and gorgeous flower arrangements should be used to decorate the venue. To avoid crowding and traffic, you can place the food and drink tables on different ends of the room.
Entertainment
At a cocktail party, extravagant entertainment is not a priority. Instead, simply play some soothing music conducive to conversation, or have someone sing live while guests mingle.
Plan and Host a Cocktail Party With Us
With our tips and ideas, you'll never throw another boring cocktail party again! However, if planning a cocktail party is too time-consuming or stressful for you, you can seek the assistance of our professional event organizers to handle your event for you.
A Delightful Bitefull Catering is expert in cocktail party catering. From Canapés, gourmet finger food to alcoholic drinks, and, of course, cocktails! So what are you waiting for? Now is the time to contact us and request a quote for your forthcoming cocktail party!