Summertime is officially here, and that means one of the best activities is just around the corner: BBQs! Every year, there are countless backyard barbeques across the country as people come together to celebrate the season in the sunshine. But with so much to think about when planning the perfect summer BBQ, it can be overwhelming to get started.
If you're looking to throw an amazing BBQ but don't know where to start, worry no more! We've got 10 easy summer BBQ ideas that will help you make your barbeque experience one to remember. From finding the perfect setting and selecting the tastiest food to choosing the ultimate music and activities, we've got you covered. So get ready to grill up a storm and start planning the most awesome BBQ ever!
Choosing the Right Location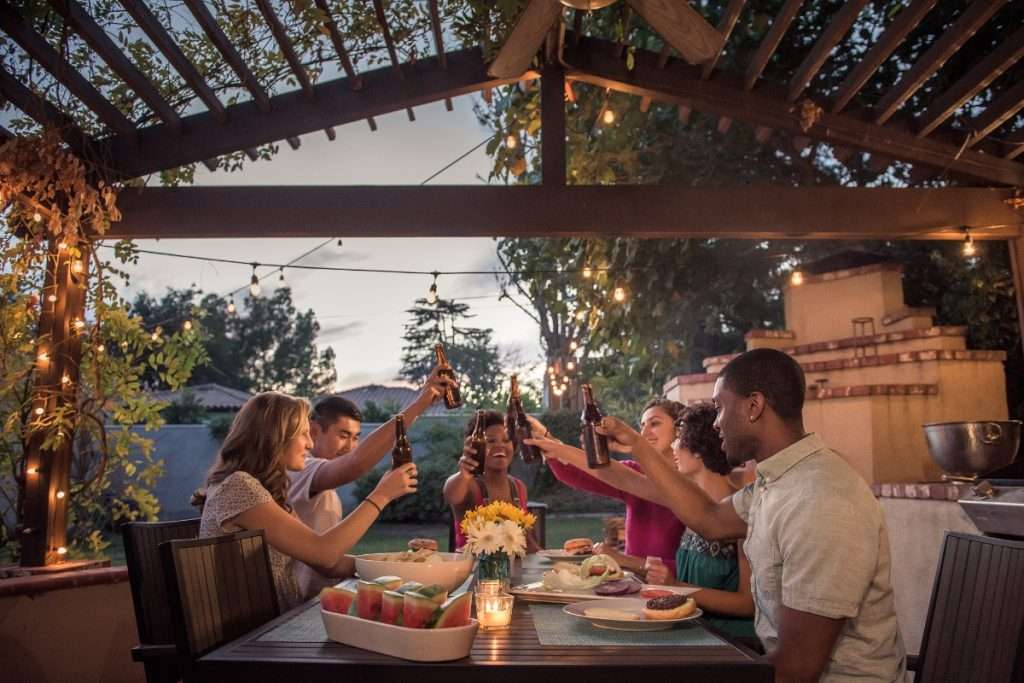 When planning a summer BBQ, one of the most important decisions you'll have to make is choosing the right location. Whether you're hosting the event in your backyard or elsewhere, you'll need to consider factors such as cost, space, and proximity to amenities. Here are some tips to help you choose the perfect location for your summer BBQ.
First, consider the size and layout of the space. If you're having a large event, it's ideal to have a flat and spacious area with plenty of room for guests and activities. If your summer BBQ is more intimate, a smaller backyard or patio might do the trick. It's also important to factor in the necessary accessories, such as tables, chairs, and a grill.
Next, take into account the weather. If you're hosting a summer BBQ outdoors, you'll want to make sure the spot is sheltered from any unexpected rain showers. You'll also want to ensure there is plenty of shade from the sun's rays. Similarly, you'll need to make sure the area is well-ventilated, as warm temperatures can become uncomfortable.
Then, think about access to amenities. If your summer BBQ involves activities like swimming, you'll want to make sure the venue has a pool or beach nearby. If it's a potluck, you'll need to make sure there is easy access to a nearby grocery store or market.
Finally, consider the cost. If you're hosting a large event, it may be worth looking into a rental venue, which can help you save money in the long run. You can also look into local parks and beaches, many of which don't require any fees for use.
By taking the time to consider these factors, you can ensure your summer BBQ will be a success. With a little bit of planning, you'll be able to find the perfect location for your gathering.
Establishing a Budget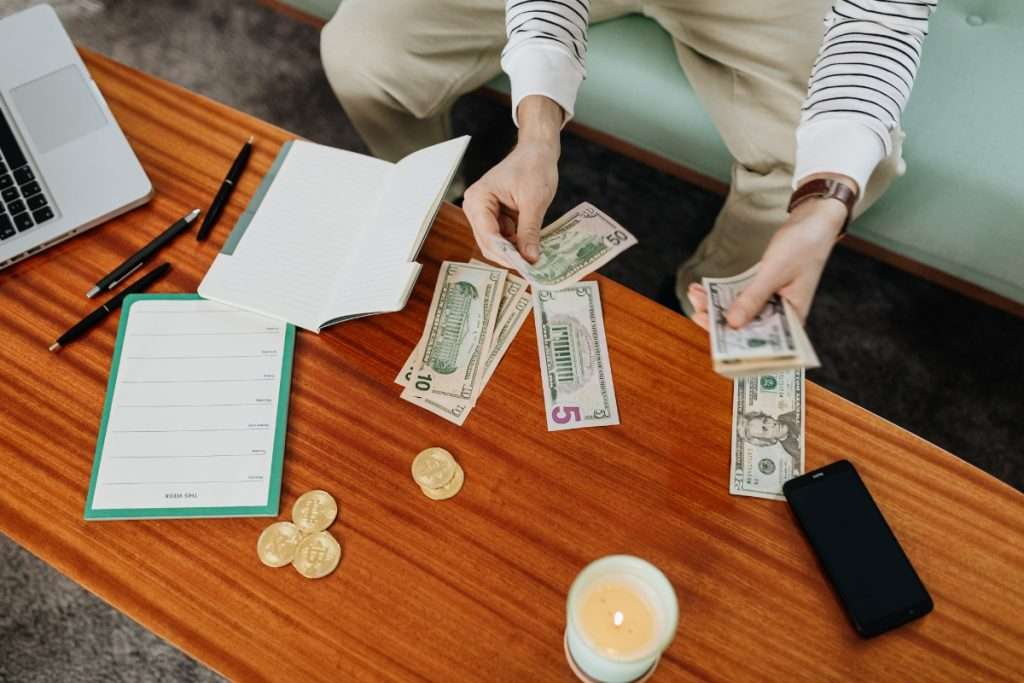 The next important step when planning the perfect summer BBQ is establishing a budget. It can be easy to get caught up in the excitement of the event and overspend. Create a detailed budget of the expected costs, including food, decorations, entertainment, and venue rental fees.
If you're working with a limited budget, look for cost-saving options such as potluck meals and home-made decorations. You can also check for discounts and coupons for venue rentals, entertainment options, and food. By setting and following a budget, you can make sure your summer BBQ is a memorable and affordable event.
Inviting Guests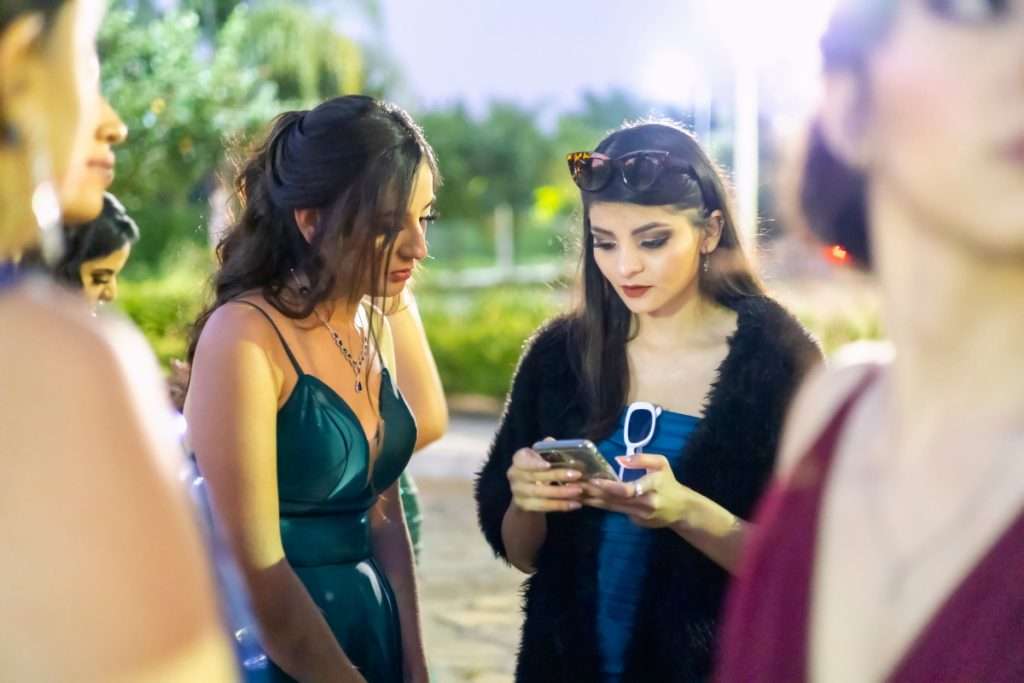 Inviting guests to your summer BBQ is a crucial part of the planning process. You want to make sure you have the right people there to enjoy the party and create a great atmosphere. Here are some tips to make sure your guest list is perfect for your summer BBQ
First, start with a list of people you would like to invite. Write down their names and contact information, such as email addresses and phone numbers. This will save you time later on when you are sending out invitations and reminders. Next, decide who to invite. Consider the type of event you're hosting and the kind of people you'd like to have there. Ask yourself if it's a formal or casual gathering, and if you'd like to invite friends, family, or just a few close acquaintances.
Once you've figured out who to invite, the next step is to contact them. You can use social media, email, or even good old-fashioned telephone calls to let people know about your summer BBQ. Make sure to provide clear details about the date and location so your guests know when and where to show up. You can also include a link to an online invitation if you'd like.
If you're inviting children, let guests know in advance so they can plan accordingly. Include details such as whether there will be a children's area, or if parents will need to provide food for their kids. This will help ensure that everyone attending your summer BBQ is comfortable and has an enjoyable time.
Finally, remember to follow up with guests prior to the event to make sure they received the invitation and to remind them of the location, time, and any other important details. Keeping a running list of guests and their RSVPs will help you make sure you have enough food and drinks for everyone.
Making a Shopping List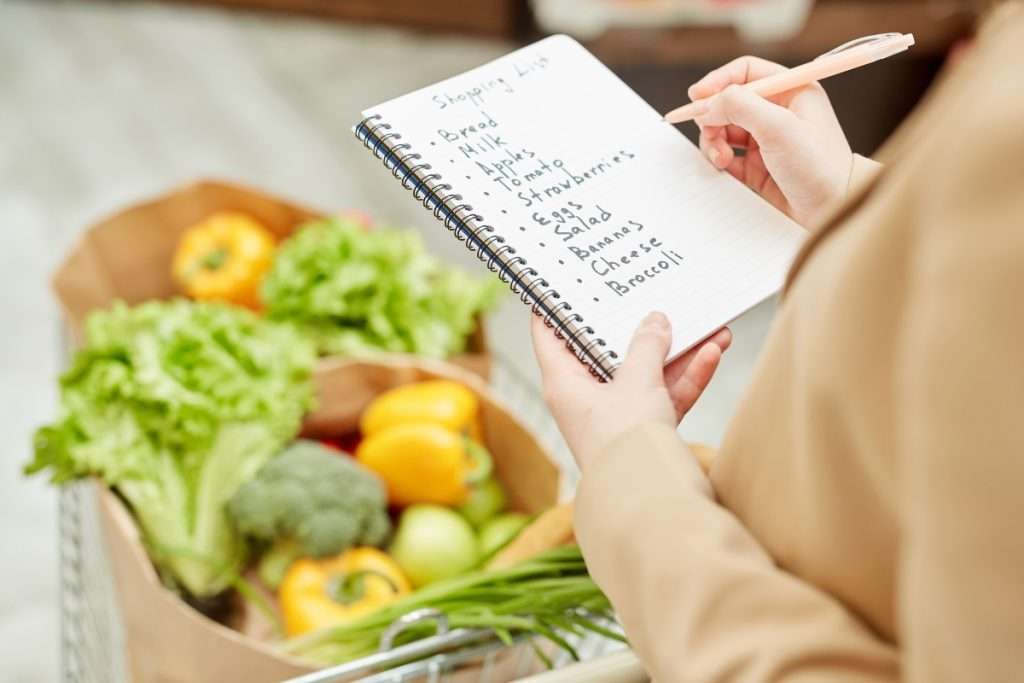 Once you've got your guest list sorted, it's time to make a shopping list for your summer BBQ. You'll need to consider the number of guests and the type of food you'll be serving. If you're preparing a traditional BBQ, then you'll need to buy meat, vegetables, and other ingredients. For a more casual gathering, you'll want to make sure you have plenty of chips, dips, and other snacks. Don't forget to buy paper plates, napkins, and plastic utensils to make cleanup easier!
Think about any other items you may need to buy, such as extra chairs, a cooler to keep drinks cold, charcoal, and a lighter. You don't want to be scrambling to find these things at the last minute, so it's best to plan ahead and make sure you have everything you need.
Finally, don't forget about the drinks! Create a refreshment station for your guests where they can choose from a variety of soda, beer, and other beverages. Setting up a bar cart with mixers and garnishes will add a special touch to your summer BBQ.
Setting the Theme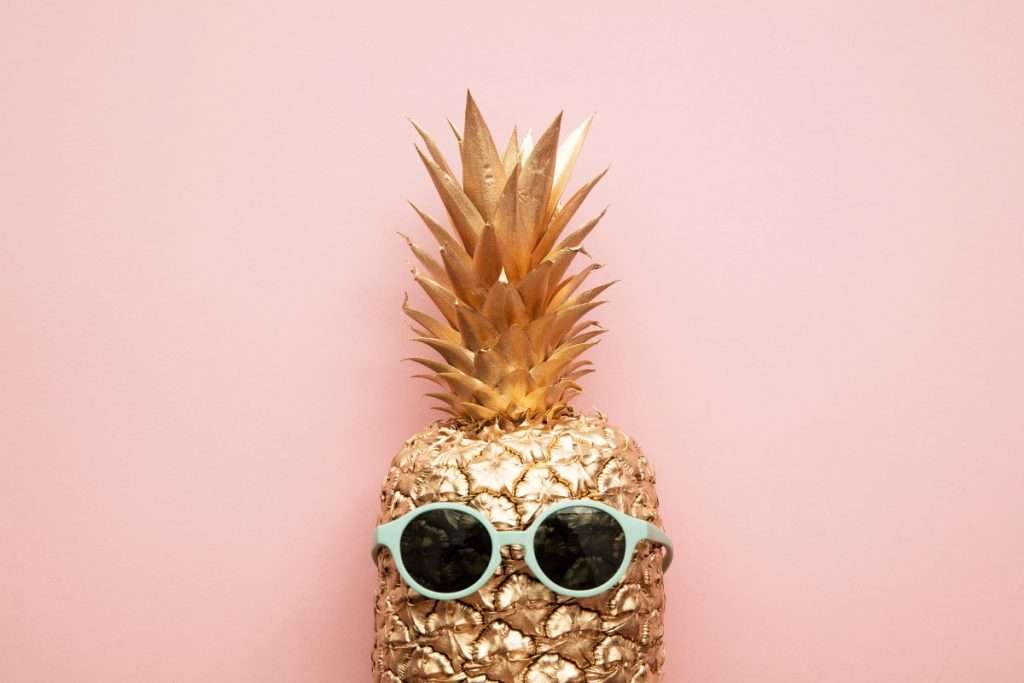 When it comes to throwing the perfect summer BBQ, setting the theme is key. Whether you're hosting a small gathering for family or friends, or a more extravagant backyard affair, planning the perfect setting for your summer BBQ is essential. Here are some tips to help you create a memorable event.
First, you need to decide on a theme and budget. Depending on the size of your BBQ, you may need to allocate more funds to cover expenses. Thinking about a fun, easy summer BBQ theme will help you plan accordingly. An easy summer BBQ idea could be a beach or pool-side party, a luau with tiki decorations, or a classic cookout with picnic tables and plenty of grilling.
Deciding on the Menu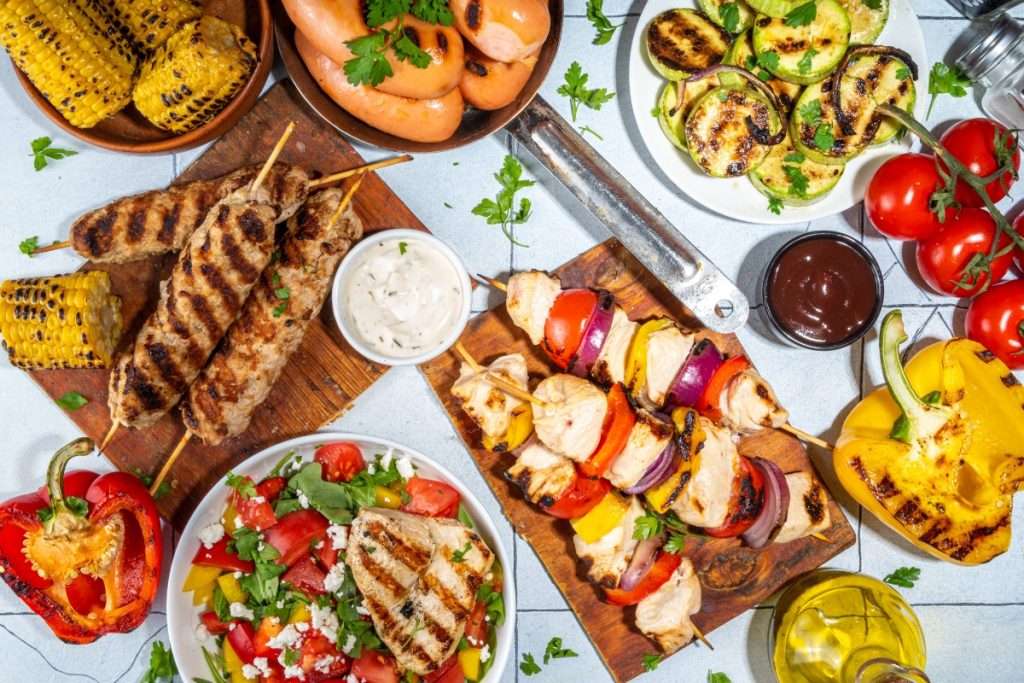 Planning the menu for the perfect summer BBQ is one of the most exciting parts of the day. Whether you're hosting a backyard gathering for friends and family or a large cook-out, creating a seasonal menu that both guests and hosts love can be a challenge.
First and foremost, get creative with your summer menu! Take advantage of seasonal ingredients, like fresh produce and herbs, to create an array of dishes that will have your guests raving. For outdoor barbecues, lighter fare like fresh salads, seasonal fruit, and light sandwiches pair perfectly with grilled meats like hamburgers and hot dogs. For more formal gatherings, incorporate heartier dishes like grilled or roasted vegetables, grilled fish and chicken, and flavorful sides.
A good rule of thumb for menu planning is to create a variety of flavors and textures. Dishes like grilled corn and potatoes, creamy coleslaw, savory marinades, and tart dressings can help create a contrast of flavors. A seasonal fruit salad or a light dessert like a yogurt parfait can provide a sweet contrast to the savory BBQ dishes.
Don't forget to consider any special dietary needs of your guests. It's a good idea to include vegan, vegetarian, and gluten-free options. It's also important to ask your guests in advance if they have any food allergies.
Decorating the Space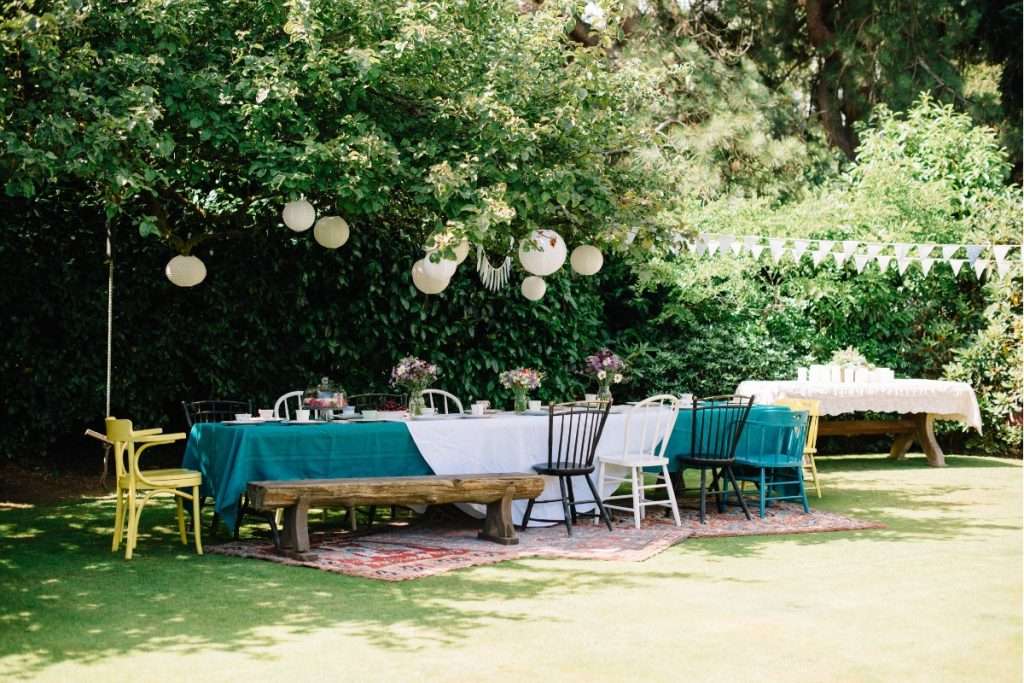 When it comes to planning the perfect summer BBQ, one of the most important aspects is decorating the space. Creating a fun and inviting atmosphere for your guests is key for having a successful event. Here are some easy summer BBQ ideas to help you create the perfect atmosphere for your next gathering:
Utilize natural elements – For a natural and rustic look, you can use wood, metal, and other natural elements to decorate the space. A wooden table or a metal trough with flowers inside can add a nice touch to the space.
Hang decorations – A good way to make your space feel more festive is to hang decorations from the ceiling. You can hang festive banners, colorful streamers, or even lights to make the space more inviting.
Bring the outdoors in – Incorporating plants and flowers into your summer BBQ decor will bring a touch of nature into the space. From potted plants to wildflowers, you can use a variety of plants and flowers to decorate the space.
Use colors – Incorporating colors into your decor can help create a more festive atmosphere. Use bright colors like yellow, blue, and red to create a fun and inviting atmosphere for your guests.
Embrace patterns – Patterns can make the space more interesting and unique. You can use checkered tablecloths, patterned plates, and printed napkins to add some visual interest to the space.
Use lighting – Adding lighting to the space can make it feel more intimate and cozy. You can use string lights, lanterns, or candles to add a warm and inviting touch to the atmosphere.
Personalize the space – Adding personal touches to the space can make it feel more welcoming and special. Hang a banner with the name of the event or place photos of your guests around the area for a more personal touch.
Setting the Atmosphere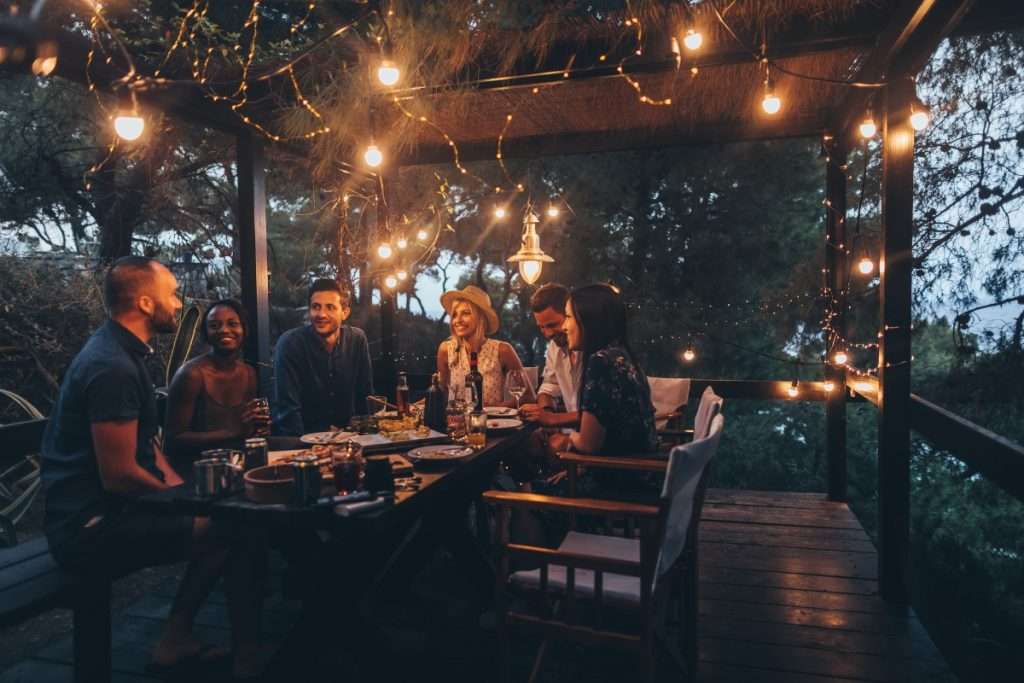 When it comes to setting up the perfect summer BBQ, atmosphere is everything.
Firstly, focus on the decorations. Having a few extra touches around your outdoor space can really help set the tone for the evening. You can choose items like lanterns or torches to light up the area, or hang up string lights to create a cozy ambiance. You can even use colorful paper plates and napkins to make the BBQ more festive.
Consider the seating arrangements. Make sure to have enough chairs and tables for everyone to be comfortable. You can also add a few throw pillows and blankets for extra comfort, or even set up a hammock for guests to relax in. If you are having a larger BBQ, consider renting chairs and tables to make sure you have enough seating.
Creating a Playlist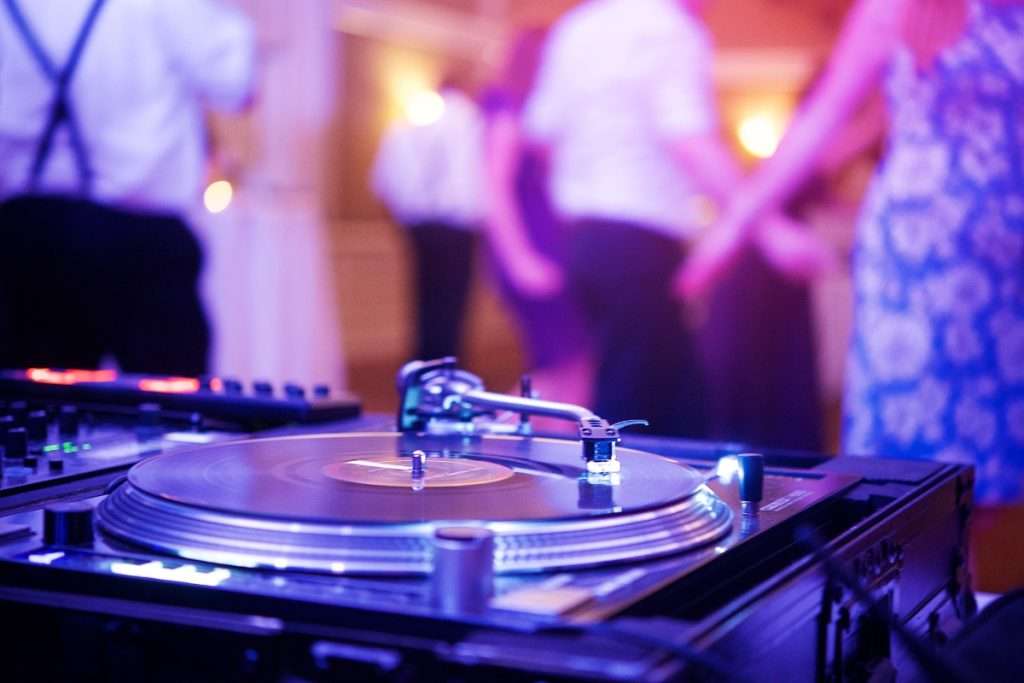 A great playlist is key for any summer BBQ. You can take requests from your guests or create a fun mix of your own. Choose music that will create a relaxed and fun atmosphere, such as summer classics or light pop tunes. You can also add in some upbeat favorites to get the party going. Consider playing a few party games to get everyone involved. There are plenty of classic summer games such as water balloon fights, cornhole or even a game of volleyball. You can also set up a few board games or even karaoke for your guests to enjoy.
Planning Fun Activities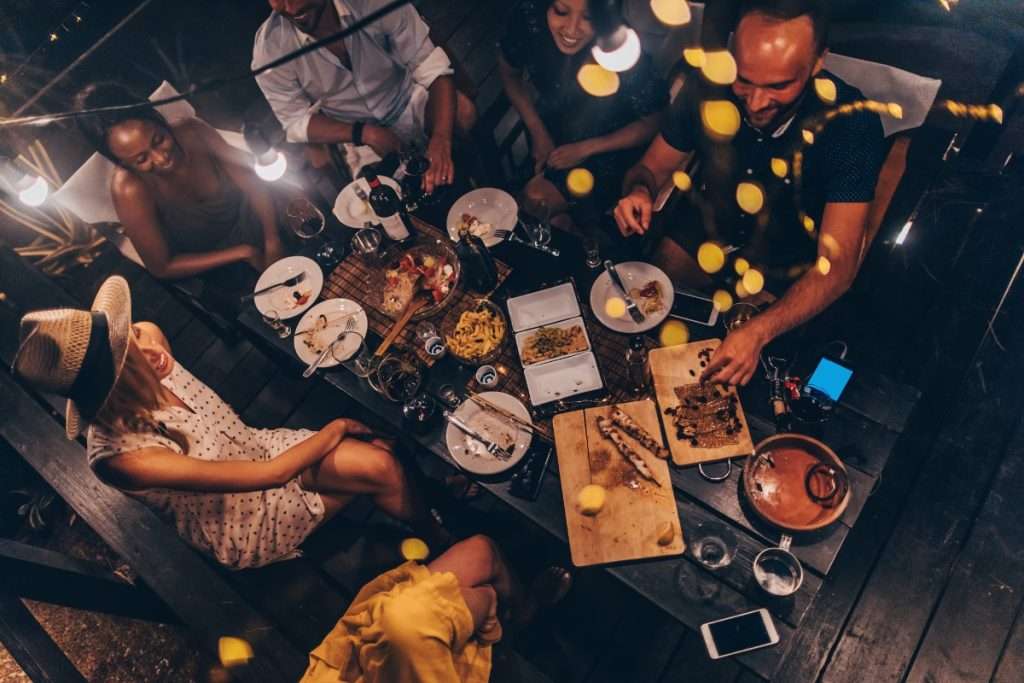 Consider adding fun activities for guests to enjoy. You can set up a corn hole tournament, or have a fun water balloon battle. You can also have fun activities for younger guests such as face painting, a treasure hunt, or even a scavenger hunt. For added entertainment, you can also bring out a few of your favorite board games and even karaoke.
Make sure to provide some snacks and refreshments throughout the event to keep everyone energized and having fun. Don't forget to set up a designated area for guests to put their phones so they can be fully present and enjoy the atmosphere. And lastly, make sure to get everyone together at the end of the night for a group picture!
Reminding Yourself to Enjoy the Moment!
Planning the perfect summer BBQ takes quite a bit of work and preparation, but the rewards of having a successful event are well worth it. After taking the time to plan and prepare, it can be tempting to forget to also take the time to enjoy the event itself. When the day of the BBQ arrives, keep in mind these few tips to make sure you're able to embrace the moment and enjoy the party.
Allow yourself to take a break from the planning and take the time to talk to your guests, chat with new people, and even just take a few moments to yourself and relax. Make sure to take in the beauty of the summer day and all the wonderful people around you. Enjoy the conversation and the laughter, and most of all the delicious food. At the end of the day, the best memories are made in moments like these.
To make sure that you have a great time at your summer BBQ, leave the food to A Delightful Bitefull Catering! We have experience catering events of all shapes and sizes, so you can ensure delicious food and a good time for everyone. Feel free to call at (770) 565-4146 or reach out on any of our contact channels, and let's plan your next event today!