The moment your child graduates from an educational milestone marks the start of a new chapter in their life, and should be celebrated! Graduation parties are a great way to reward your child for all their hard work and dedication, as well as share the joyous occasion with close family and friends. However, such occasions also call for complex arrangements and a great deal of work.
From deciding on a venue to managing the catering, your task list can be endless and daunting. Graduation party catering can seem intimidating, especially if you've never hosted such an event before. But worry not! We've compiled some top tips to help you get organized, so you can focus your energy and resources on making the day unforgettable. Keep reading to understand how you can plan an effortless and stress-free graduation party catering experience!
1. Begin the Planning Process Early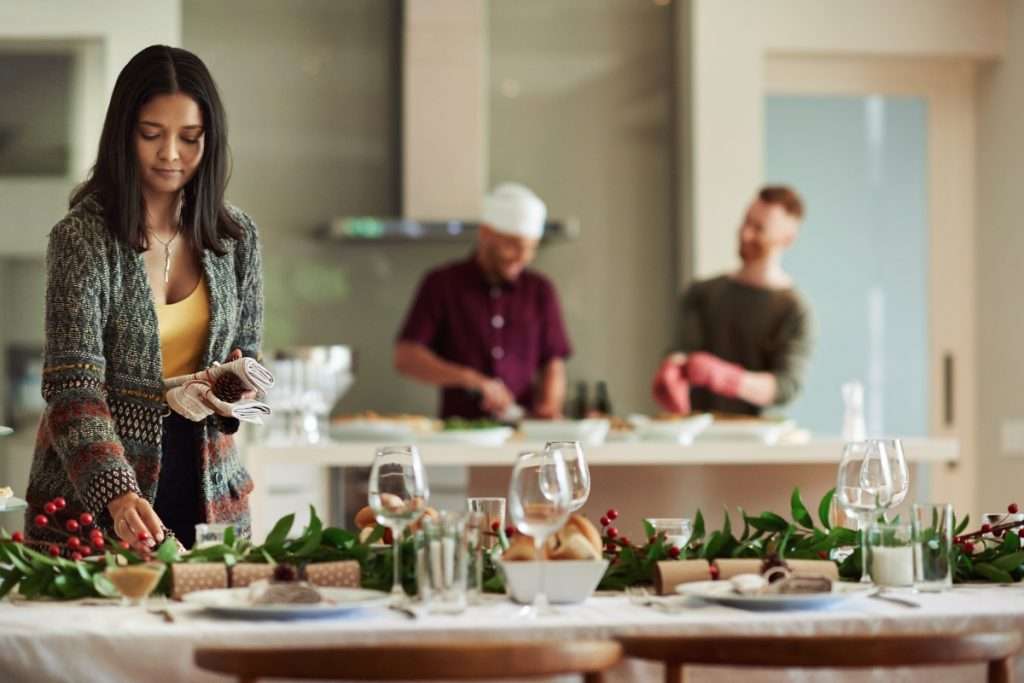 Planning ahead is critical when it comes to graduation party catering. The last thing you want to worry about on a special day is the food. Begin the planning process for your graduation party as early as possible. This gives you plenty of time to research and find the best catering option for your budget and graduation party goals.
Start by looking for a quality catering company that has an excellent reputation for quality food and service. Look at reviews and talk to friends and family to get a better idea of who might be the best choice for your graduation party.
Think about the time of day, time of year, and guest list when planning your graduation party menu. You may want to offer a selection of food options that can be served throughout the day or evening, including main dishes, sides, desserts, and drinks. Make sure to consider any dietary restrictions or preferences of your guests when creating the menu.
2. Choose the Right Caterer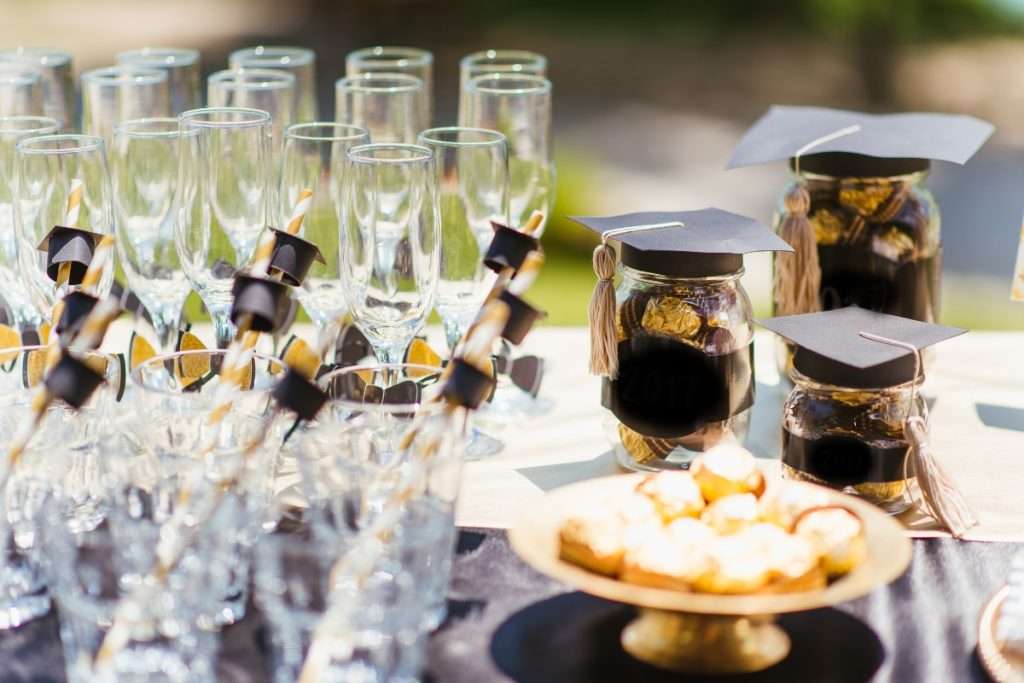 When it comes to hosting a graduation party, food is an integral part. To make your event a success, you must choose the right caterer that can provide the best graduation party catering experience. Here are some tips to help you select the right one:
Start your search early and do your research. You need to give yourself ample time to select the right caterer. Make sure to read reviews and ask for referrals, so that you can get an idea of their reputation, quality of food, and services.
Know your budget. It's important to know your budget so that you don't overspend. Get clear-cut ideas about how much you can afford to spend on graduation party catering.
Look for a caterer that offers a variety of menu items. While you may want traditional dishes for your party, variety is key. Look for caterers that offer unique, interesting dishes so that your graduation party catering menu is exciting and memorable.
Ask for samples. Before signing a contract, request samples of their menu items so that you can ensure that the quality of the food is at the highest level.
Find out if the caterer is available. Before booking, make sure that the caterer is available on the date of your graduation party. Once you have verified the availability and discussed the agreement, go ahead and book the right caterer for your graduation party catering needs.
3. Determine the Right Amount of Food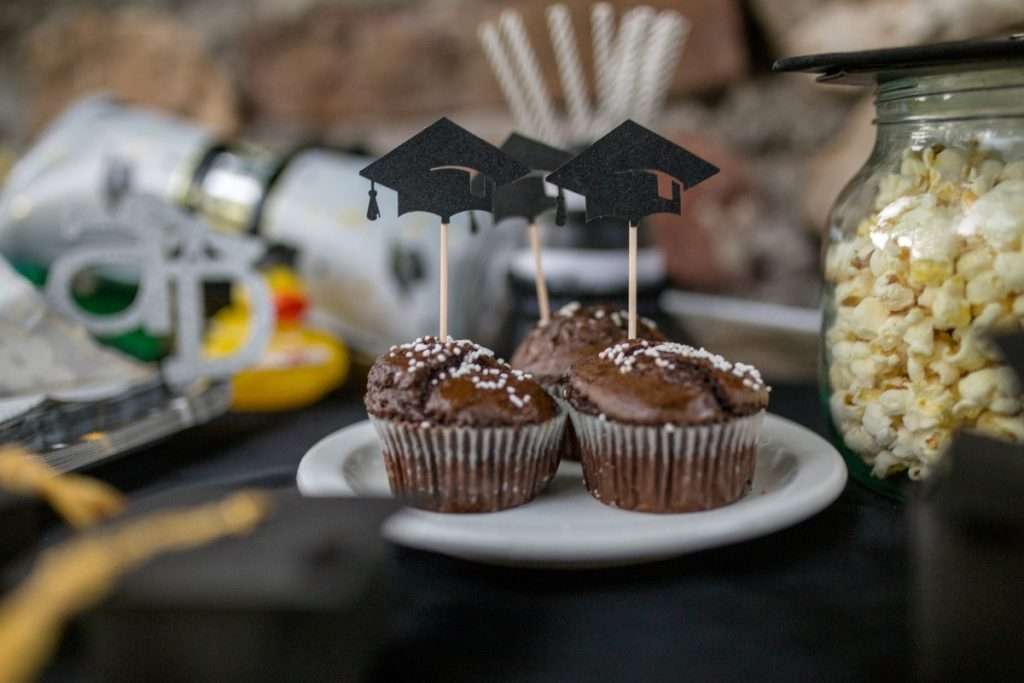 When planning a graduation party, it is important to determine the right amount of food to order for your catering service. To ensure that your guests have enough to eat, you'll need to consider the size of the event, the types of food that are being served, and the number of people attending.
Start by estimating the number of people attending the event. This number is the most important factor when ordering food for a graduation party. If you know the exact number of people attending, it will be easier to order the right amount of food. However, if you are expecting a larger crowd, you may want to order a bit extra, just in case.
Next, think about the types of food you plan to serve. If you are serving heavier, filling dishes, like pasta or chicken, you won't need to order as much food. On the other hand, if you're serving lighter, sides, like salads and vegetables, you'll need to order more food. Consider the dietary restrictions of your guests too.
Remember, it is better to order a bit more food than not enough. To make sure that your event is a success, plan ahead and determine the right amount of food for your graduation party catering.
4. Select Appropriate Service Options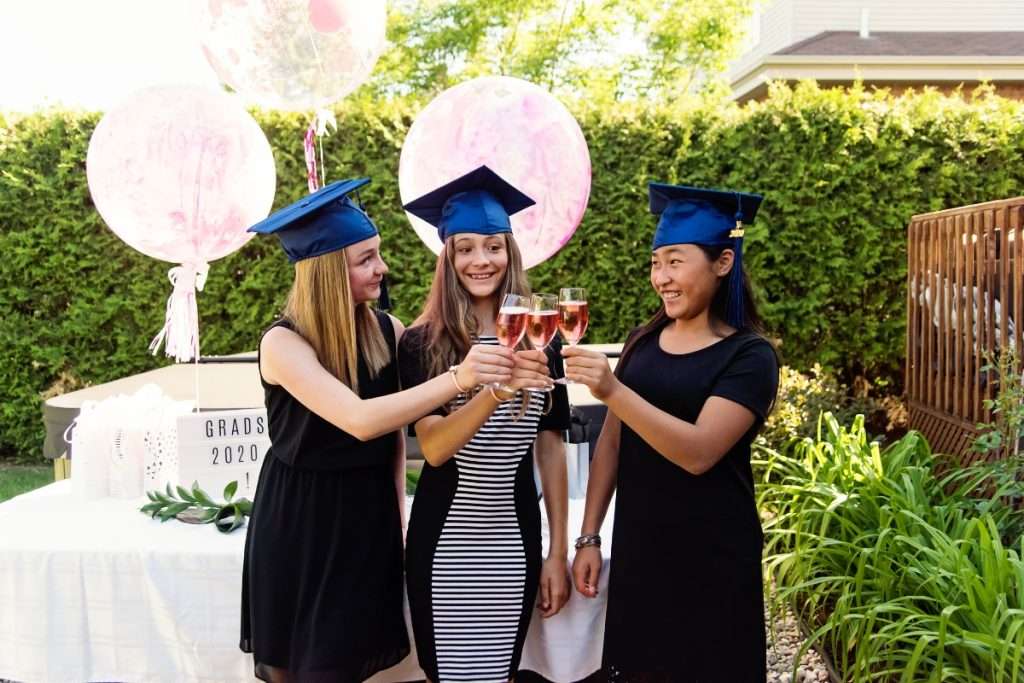 Once you have determined the amount of food to order for your graduation party catering, you can begin to look into the service options. Choose a catering service that offers the type of food you want to serve and one that is within your budget. It is also important to consider how the food will be served.
Depending on your event, you may want a buffet style service or a sit-down meal. To make sure that your event runs smoothly, select a service option that fits your needs. Additionally, ask your caterer about the rental options they offer, like tables, chairs and linens. With the right service options, your graduation party catering will be a success.
5. Prioritize Quality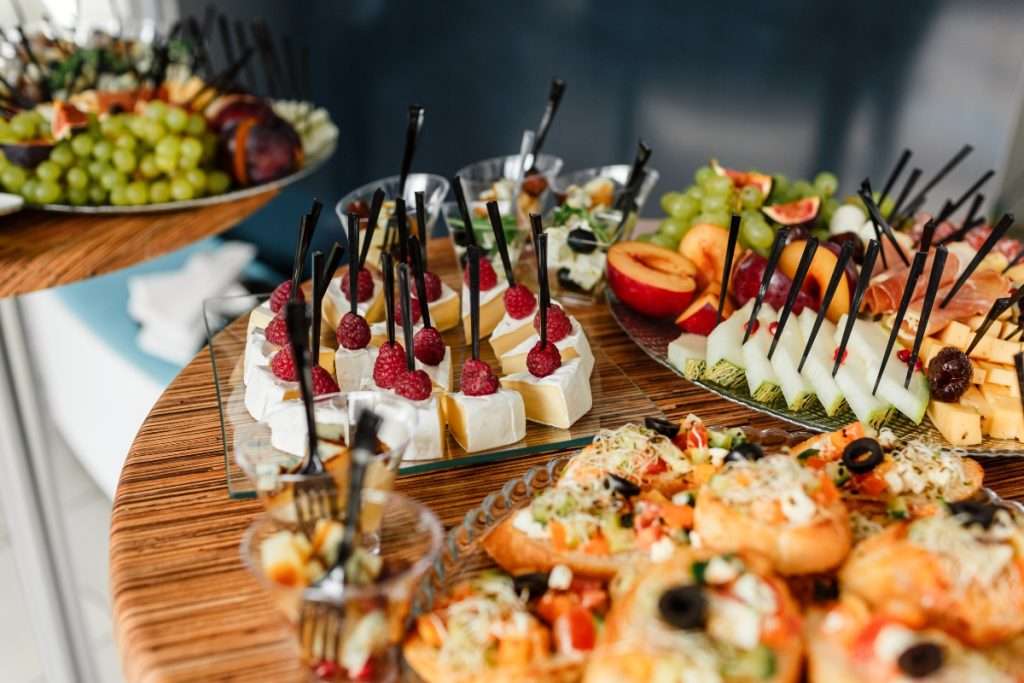 Quality should be your top priority when planning for your graduation party catering. A well-planned and high-quality catering can make your graduation party perfect. As quality is considered to be the cornerstone of any successful catering, make sure you plan it well.
To ensure quality catering for your graduation party, you should consider budget, safety protocols, quality of the food, and the hygiene of the caterings. Before hiring any catering company, have a look at the reviews and ratings of their food.
It's also important to check if the catering services are willing to customize the food according to your requirements. If you have dietary restrictions, it is important to choose a catering service which can provide food items that you can have. You should also ensure that the catering company has the necessary licenses and permits to offer the food services.
For quality catering, it is better to invest in a catering service that has high quality ingredients, fresh food, and customized menus. You should also look for an experienced catering service that can provide delicious and memorable food to your guests. Ask questions to the caterer about their experience, specialities, and types of food they can offer.
Finally, make sure the catering service is reliable and trustworthy. Check if there are any hidden costs, and if the catering company provides any guarantees or backups in case of any emergencies. Choose the one which can offer the best value for your money.
Prioritizing quality for your graduation party catering can save you a lot of stress, and ensure your guests have a great time.
Making Sure You Get the Most Out of Your Graduation Party Catering Experience
Make sure to communicate any changes or concerns you may have with your caterer. If you're unhappy with the food or service, it's important to let them know as soon as possible. You want to ensure that your graduation party catering experience is a positive one.
By following these tips, you can ensure that you get the most out of your graduation party catering experience. With the right planning and preparation, your special day will be a memorable one.
For the perfect graduation party celebration, choose A Delightful Bitefull Catering! We have extensive experience catering events and celebrations, and are more than ready to accommodate all of your event's needs. We guarantee delicious and unique food for a stress-free celebration, no matter the occassion. Give us a call at (770) 565-4146 or let us know what you need for your next event, and enjoy a stress-free celebration with our services!