New Year's Eve is a special night that deserves to be celebrated in style. Whatever your New Year's Eve catering needs are, here are a few tips that can make your event a success. Whether it's choosing the right menu for your guests or equipping your event with the right equipment, these helpful tips will make your event memorable.
Catering for New Year's Eve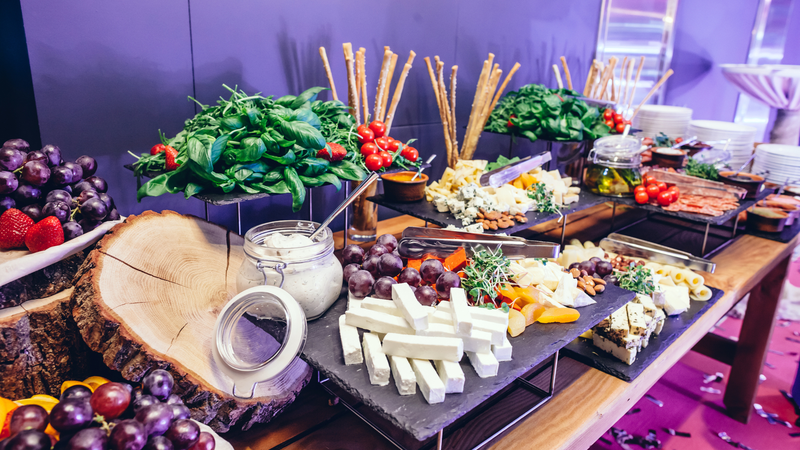 1. Decide What Time Your NYE Party Should Start
When you're catering for New Year's Eve, you want to be sure that your guests have plenty of time to enjoy the festivities.
Deciding what time your party should start is an important factor when it comes to catering. Providing a full meal earlier in the evening will give everyone time to eat and relax before midnight. You might want to start later in the evening if you're just serving snacks and drinks.
Whatever you choose, make sure there is ample time for everyone to enjoy the end-of-year celebration. An NYE party normally lasts from 5 to 7 hours, so ensure your caterers can accommodate your start time.
2. Plan for Enough Food and Drinks
Make sure that you have enough food and drinks on hand when catering for New Year's Eve. This will not only keep your guests well-fed but will also avoid any last-minute chaos.
Planning for enough food is especially important if you're serving a full meal. Guests may not want a heavy meal just before midnight, so light options will be appreciated.
Serve plenty of variety of drinks if you're just serving drinks, so everyone can find something they like. Nobody should feel left out because they're not eating on New Year's Eve!
3. Consider Serving Alcoholic Beverages
Make sure you have enough alcohol for your New Year's Eve party! You'll never go wrong with it! It will not only keep your guests happy but also save them from having to search all night for refreshments.
Don't forget to provide nonalcoholic options for New Year's Eve guests. You can still have a party without alcohol by serving snacks and desserts so everyone has something to munch on while counting down.
4. Talk to Your Caterer Ahead of Time for Party Setup
When planning your event, take into account the decorations and setups that your caterers may require in order to set up correctly. Some caterers may require tables and chairs to be moved outside or set up in another area of the house, while others may require elaborate setups involving fireworks or DJs.
If you're not sure what your caterers are expecting, be sure to talk to them ahead of time so that everything goes smoothly on New Year's Eve.
5. Think About Entertainment for Your Guests
Speaking of DJs, if you're looking for someone to provide music throughout your party, be sure to consider who you want to hire. Not all DJs are created equal, so it's important to choose someone who will fit your party atmosphere and style.
Additionally, think about whether you'd like your guests to dance or just enjoy the live music. If you want everyone to get up and dance, consider hiring a DJ who specializes in dancing tunes.
6. Have Your Caterers Set Up Desserts and Snacks
If you're planning on serving any desserts or snacks at your party, make sure that your caterers are able to set them up in a timely manner. Not only do you want guests to have something to eat after their meal is over, but you also want them to have something sweet before they go off into the new year.
Some caterers may be able to set up dessert tables while others may require that desserts be served during the course of the party. Whichever route you choose, make sure that everything is ready and waiting for your guests when they arrive.
7. Have Fun With Your Decorations!
Finally, don't forget about the decorations! Whether it's setting up New Year's trees or adding festive touches throughout your home, having fun with your decor is always a good idea. Not only will this add an extra layer of excitement to the night, but it will also make everyone feel more at ease in case there are any delays or hiccups along the way.
New Year's Eve Party Themes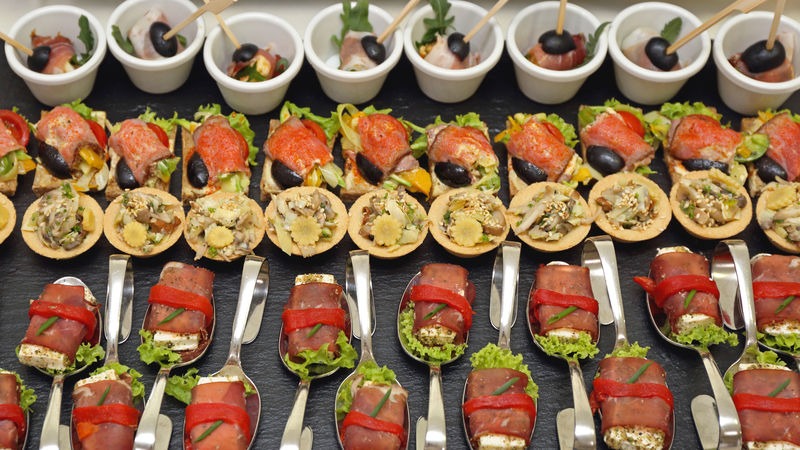 Whether you're planning on having a low-key party or something more elaborate, there are plenty of party themes to choose from. From elegant soirees to fun and fashionable galas, there's a theme that will fit your style and mood.
Here are three popular New Year's Eve party themes that you might want to consider:
Ball Drop Party: This theme revolves around having an amazing ball drop at midnight, which can be done in several ways (including through live streaming!). If you're looking for something simple yet stunning, this is the perfect option for you!
Gold & Diamond Party: If you're feeling extra fancy, this is the perfect theme for you! Invite your guests over for an evening full of glamour and sparkles. You could even have a champagne toast at midnight in memory of the New Year!
Sparkling Soiree: For a more relaxed atmosphere, celebrate New Year's Eve with a soiree inspired by champagne. Add Champagne-colored accents throughout your home and serve delicious appetizers and main dishes that include Champagne as an ingredient.
DIY Taco Party: Another fun and festive option is to have a DIY taco party. Simply serve up delicious tacos along with a variety of toppings and drinks (including Margaritas!) and have a blast!
Finger Foods Galore: If you're looking for something a little more casual, consider having a finger foods party. You can go for small bites such as canapes or tarts.
Welcome the New Year 2023 With a Bang!
No matter what theme you choose, make sure to have fun with it! Celebrate New Year's Eve the way YOU want to celebrate it – with friends and family around you, enjoying delicious food and drinks while celebrating the new year together.
New Year's Eve can be a wild ride, so it's important to hire a caterer who will be able to handle everything you need for the party. An Atlanta catering service like A Delightful Bitefull Catering can plan for everything from setting up to cleaning up, and won't let you ever stress a thing! Enjoy the holidays!